Adventures in Delhi, India for retail inspiration
22, Sep. 2014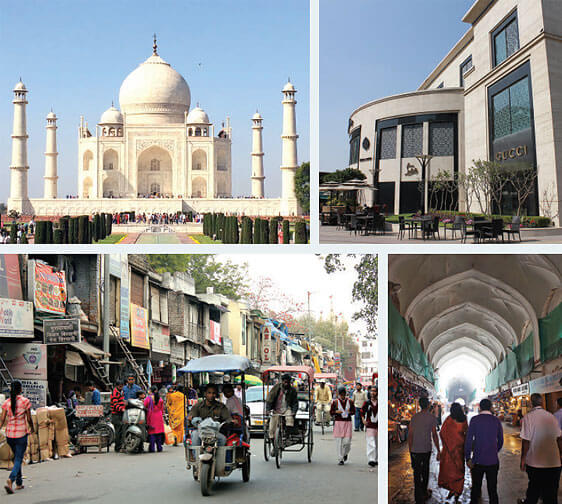 Eric Boulden, one of the Principals at Jump Branding & Design Inc., recently delved into Delhi, India for retail inspiration.
With the intent of developing a new concept brand and Indian restaurant for a client in Canada, Eric left no stone unturned when he arrived.
Delhi is a populous capital, brimming with over 27 million residents alone. Continuously inhabited since the 6th century BC, its history is rich with legacies of kingdoms and empires; in particular, the architectural jewels, religious/cultural practices, and tantalizing foods leave a significant impression on the people who come to visit, as well as those who reside there today.
In his article for the July/August 2014 issue of the Association for Retail Environments (A.R.E) Insider magazine, Eric describes his initial culture shock and defines of his experience of 'Controlled Chaos'. A western upbringing and belief system can collide with lifestyles and social structures that differ from ones you are familiar with. For Eric, the contrast gave him a sense of clarity. His open-mindedness and curiosity were the greatest keys to have when unlocking the wonders around him.
From the breathtaking Taj Mahal to participating in the playful Day of Holi, there was much beauty to be found in Delhi. Read Eric's article about his adventures and discover how he brings his learnings back home to create an authentic retail and design experience for the North American audience.
link for full story: Controlled Chaos on A.R.E