Have you seen what's new on the menu at South St. Burger Co.?
07, Nov. 2012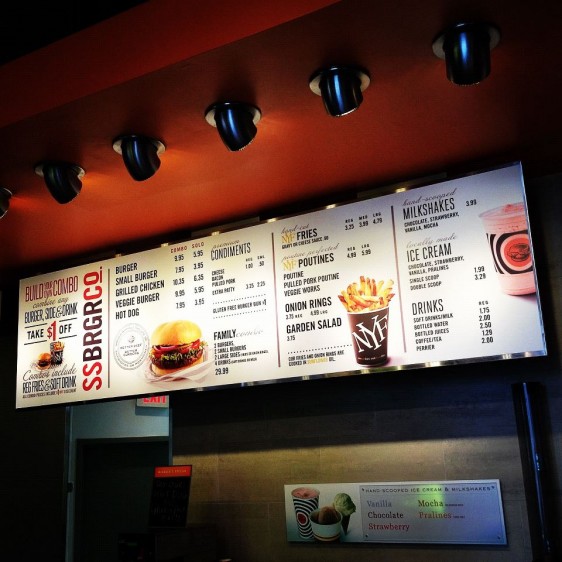 South St. Burger Co. has been having a very busy fall. After a summer that saw the opening of their first international location – in Dubai nonetheless – the chain has moved forward with a number of exciting new menu options here at home.
With a growing number of Canadians adopting a gluten-free lifestyle due to allergies, gluten sensitivities or simply because of personal lifestyle choices, South St. has responded. O'Doughs certified gluten-free buns are now available at all their Canadian locations. A detailed prep procedure has also been undertaken, including the use of separate knives, cutting boards and toasters, to minimize the risk of cross-contamination for gluten-free orders. (South St.'s 100% pure beef burgers, chicken breasts, signature New York Fries and variety of gourmet topping options are also all gluten-free).
Along with expanding to a gluten-free bun, South St. has also expanded what's on their grill. Following a highly successful response in selected test markets, the company has made their 100% pure beef hot dogs available at all their locations in Canada. Made with the same amazing quality as their signature burgers, a gourmet grilled hot dog is perfect for when you feel like mixing up your South St. experience a bit.
And what better way to showcase these new menu items than with a new menuboard design (pictured above). South St. is currently testing out Jump's latest menu design at their Laird location. If you head over to the Laird South St.  make sure to have a look and let them know what you think of the redesign (you may be seeing a lot of it soon!)
For more details on the latest menu items at South St. Burger Co., head over to their website and start planning your next meal. And fill up on the latest from all of Jump's clients with a click back to our news blog or over to our facebook and twitter pages.