Ruthless Rye IPA Label illustration by Ken Taylor
09, May. 2012
I had the chance to have one of these bad boys thanks to our very own Paul aka 'Ringus' (instagram handle-in case you want to follow him – Your welcome Paul!) for making the trek across the border to the U.S. I really wish these beers were available in Canada. The Sierra Nevada Brewery (https://www.sierranevada.com/) carries a bunch of beers I'd love to try.
Anyways, I'm getting off topic… what I really loved about this beer besides the amazing taste of hops was the beautifully illustrated label by Ken Taylor.
He is best known for his amazing poster designs and album covers. You have to check out his site, he has such an amazing attention to detail, not to mention his use of typography… what a combo! I always find it rare when a great illustrator can also design and use type. This guy can do it all.
If you like a hoppy beer, it's definitely worth trying this beer and you'll look cool drinking it… even if your alone… just stand in front of the mirror… and say your cool 3 times.
Ken Taylors site:
https://www.kentaylor.com.au/?p=1806
Ruthless Rye IPA label design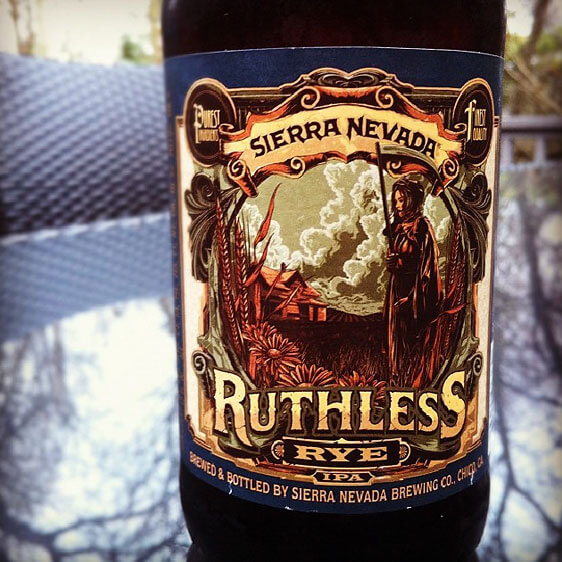 Poster Examples from Ken Taylor's website