On Site: A Designer's Perspective
25, May. 2012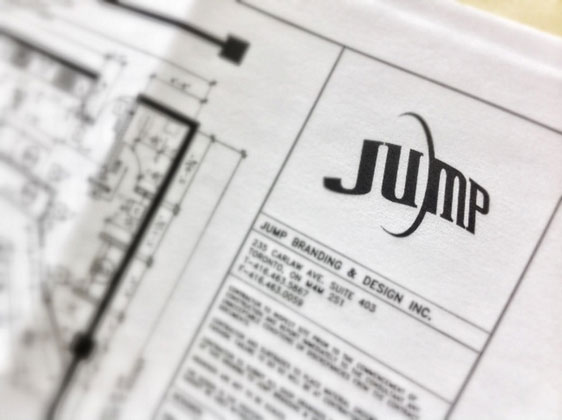 I was on site the other day…the who, why and where don't really matter in this case as I've encountered this same situation countless times over the past, well lets just say few or so years, with various clientele.
The same common thread seems to run through all 'roll out' type projects, Construction Coordinators/Project Managers and General Contractors that are not familiar with the client's brand essence, nor with the construction and permit documents they should be following and referring to for a project that is underway.
This often leads to a scenario where the Design Team is bombarded with questions that can be resolved by simply looking through the project's provided drawings, details, and specifications. Don't get me wrong, I'm not saying that mistakes can't happen even with all the information provided by the various consultants that make up the complete construction package. Mistakes do happen as inevitable with the quick pace required by our clients in trying to stay a step ahead of their competition by focusing consumer's attention onto their brand and product offerings.
Thinking about why some clients don't find value in having the Design Team on site through the various stages of the construction process led me to put together the following quick list:
4 Key Times for the Designer to be on Site:
(Unfortunately I couldn't think of a shorter title):
1.    Initial walk through with the Project Coordinator & GC at the start of the Project.
This will allow for a review of everyone's scope of work, to eliminate the possible duplication of work, or overlooked tasks. This happens all too often, usually resulting in a lot of finger pointing.
2.    Just prior to framing, when the space has been what I would call ' chalked out' on the floor.
This is a good time to verify the measured space against the documents, and also a good time to see where the client may have asked for some tweaks to the floorplan that results in possible Barrier Free Code Non-Compliance. Again, this happens way too often with the client making changes on the fly without realizing that it will impede on Accessibility Requirements, often resulting in the City Building Inspector catching it once framing is complete, and the GC needing to demolish and re-frame walls. A good way of avoiding 'extras' is for the client to consult with the Design Team prior to making the changes.
3.    Prior to finishes and any applied wall graphics/ signing elements.
Misinterpretations from the drawings can occur, or tweaks may be made by the client that have not yet been captured in a Change Order Form. Making sure a designer is there to give approval is good way to avoid costly and unnecessary 'extras'.
4.    Deficiency/ Walk-thru with client at Project Completion.
This is a good opportunity to re-aim lighting onto key strike zones and review issues that arose during the construction process that should be documented for avoidance during the next roll out location. This is also a good time to review and validate deficiencies and overall workmanship. This site visit is mandatory if the designer is required to provide a General Review Letter per OBC/ BCIN requirements.
Obviously, there are many other opportunities for a designer to be on site, especially if this is a flagship location, or if the design is complex in nature. It also depends on the allowable budget for the project. Unfortunately, when budgets get cut one of the places that's usually trimmed is the Consultant Site Visits over and above the compulsory ones required for General Review per the Ontario Building Code and any Local Code supplementary reviews.
The key point to take away is that having a consultant on site can actually reduce possible extra fees as well as ensure the Design Brand integrity is adhered to and maintained in the architectural execution of the store, restaurant or office space.