Just in time for patio season, Labatt launches Alexander Keith's Original Cider with the help of Jump
26, May. 2012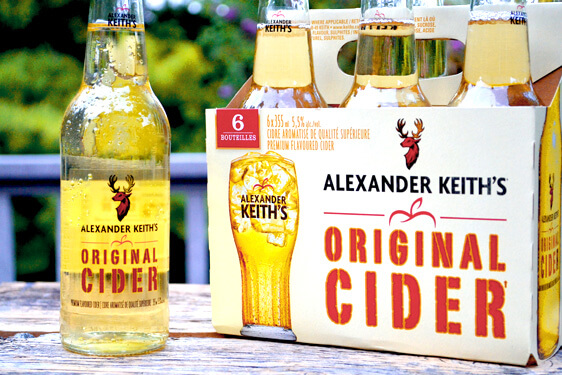 As patio season heats up, Alexander Keith's introduces a fresh new way to cool down with launch of its  Alexander Keith's Original Cider in Ontario. Crafted with the same attention to detail as the fine beers Keith's has been brewing since 1820, the cider offers a great alternative in summertime refreshment. Best enjoyed poured over ice, Alexander Keith's Original Cider is the perfect addition to any social gathering this summer season with six-packs and bottles of tall cans now available at the LCBO.
Summer is just warming up, so grab some friends, fill your glasses with ice and indulge in the crisp, refreshing taste! And when you do please think of the countless hours the staff here at Jump dedicated to taste-testing the product samples in order to bring you the best possible label!
See other beer projects that are on tap at Jump under Beverage Packaging Design.