A New Look For East Side Mario's
26, Jan. 2016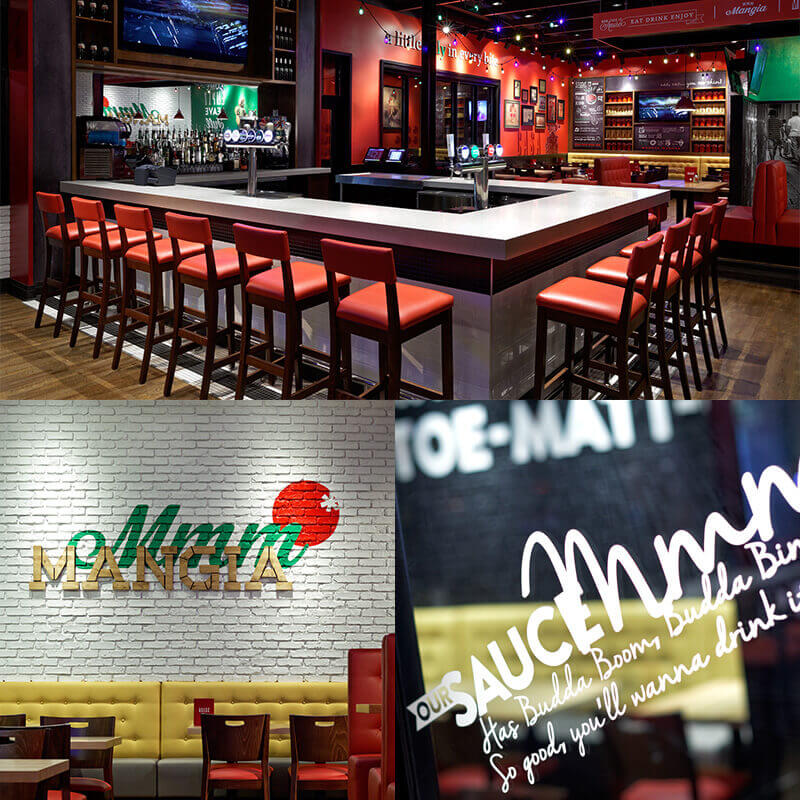 The newest restaurant design for East Side Mario's debuted earlier this month in Mississauga, and we were on hand for the celebration! The Dundas Street location is the new prototype for future East Side Mario's builds and renovations, and features brand elements designed and developed by yours truly.
With the East Side Mario's brand position shifting away from "New York Italian" towards a more accessible, contemporary execution, the team at East Side Mario's tapped us to help inject some of the youthful energy and fun into the space that has been a mainstay of the brand since it's inception.
We responded with brand messaging and life-size images in the space that create "impact moments". These brought back many of the elements we'd previously used in our menu and website redesigns, creating brand consistency and a playful vibe that will resonate with longtime Mario fans and new guests.
We will help East Side Mario's to introduce the new look to approximately 10 locations in 2016, with 3 renovations around the GTA expected to open in the near future.
Read more about our design work for East Side Mario's in our case study.