INCC announces construction of The Medical Centre at The Boardwalk
20, Jul. 2012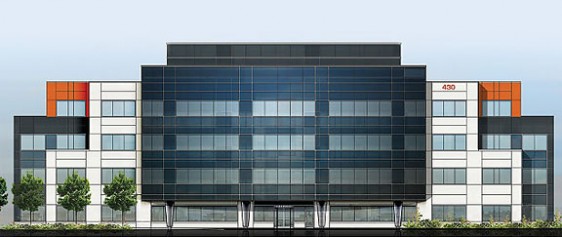 The INCC Corporation announced yesterday the next phase of development at The Boardwalk with the groundbreaking ceremony for The Medical Centre. With a targeted completion set for fall 2013, the four-storey structure will feature around 80, 000 square feet of healthcare services ranging from a pharmacy to specialty clinics. Providing a number of medical services with one-stop convenience, the centre looks to eliminate the area's doctor shortage as well as deliver a more efficient model of healthcare to local residents. The centre is also designed to promote a culture of collaboration and innovation amongst professionals, creating an integrated medical environment that will attract top-talents in various fields.
With yesterday's news, The Boardwalk has once again delivered on its promise of creating a premiere lifestyle centre in the Kitchener-Waterloo area. Jump was brought on board at the planning stages of The Boardwalk to create a branding program and marketing initiatives for the one-hundred acre mixed-use development. Offering a host of shopping, dining, entertainment and gathering activities in a truly unique, dynamic setting, The Boardwalk is quickly becoming an integral part of the local community.
Be on the look out for more announcements as The Boardwalk continues towards its completion. In the mean time, take a stroll on over to their website for the full press release regarding the launch of construction on The Medical Centre, and make sure to break ground on Jump's latest work by checking out our Corporate Identity Design page.