International Retail Design Conference (IRDC) 2014 – Day Two
05, Sep. 2014
Day 2 began bright and early with a few case studies over breakfast. Numerous sponsors and their clients provided these perusal- worthy projects. The finished designs were shown and people were encouraged to discuss the ideation process and determine their elements of success.
As a follow-up to yesterday's notion of future generations having storeless experiences, this morning's session, "The Brand Performance Place: Where Minds, Merchandise and Media Connect" explored that idea in greater detail.
Consumers increasingly straddle both the digital and real worlds; speaker David Kepron (Owner/ Principal, Retail (r)Evolution LLC & Creative Director – Brand Experience Studio, Little) explored the idea of 'me' branding and how to spread a consistent and relevant message across a range of social networks. Very much in the realm of psychology, it was about exploring the consumer's habits on digital networks and finding ways for the retailer to interweave their stories into the user's streams.
In our next session, we travelled to the southern hemisphere with "Lessons Learned from Latin America" session. In an increasingly connected world, it is important to learn more about how and why brands have gone global. More importantly, if one decides to expand beyond their own borders, what considerations should they make to ensure success? We listened to Scott Mitchem, Director, Store Design – LATAM, Starbucks Coffee Company, as well as Fernando Lerici, Head of Design and Construction for LATAM, Citi about scoping out the right partners that will help navigate challenging obstacles in a foreign country. From local market trends, communication styles, cultural habits, to political and economic stability, they are all important topics to do research on before one sets up shop somewhere far from home.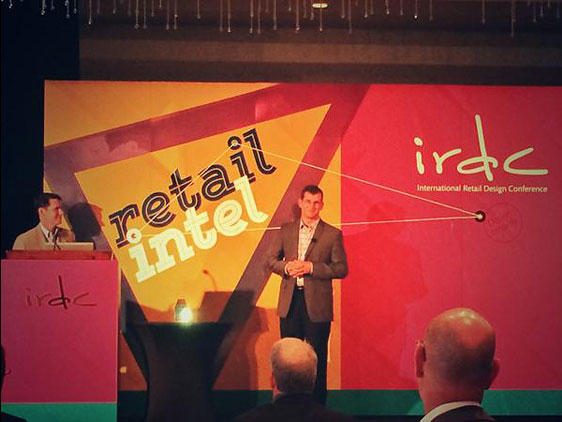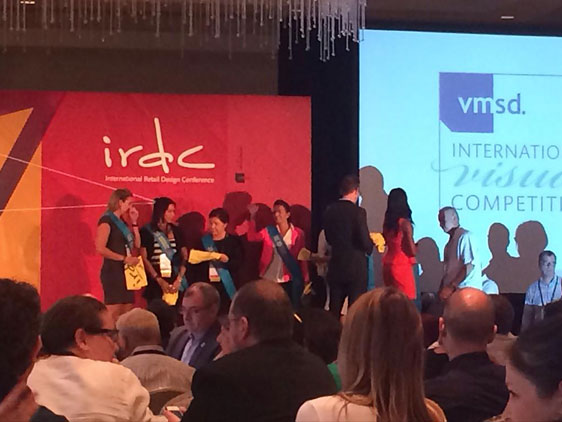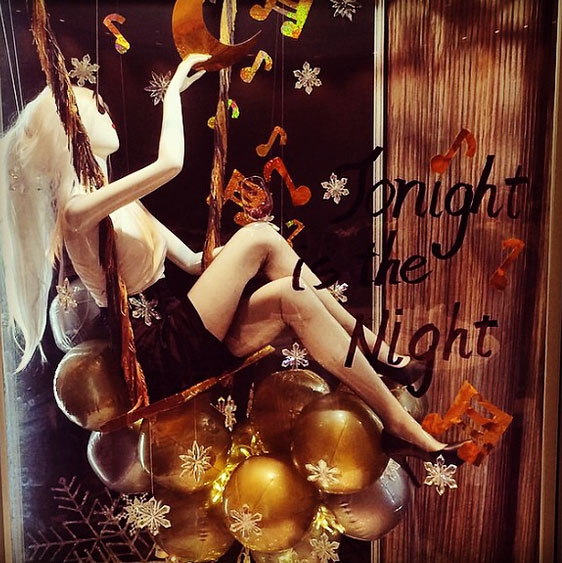 The afternoon was filled with celebrations and tours, including announcing the winner of The Iron Merchant Challenge (congrats Team Orange) and Walgreens as the Retailer of the Year.
Walgreens' Senior Director of Store Design and Planning, Tim Welsh, spoke about factors that contributed to the brand's enduring success, in particular the idea of constantly evolving and embracing change. Case in point: the eco- friendly net zero energy retail store in Illinois that creates more energy that it consumes.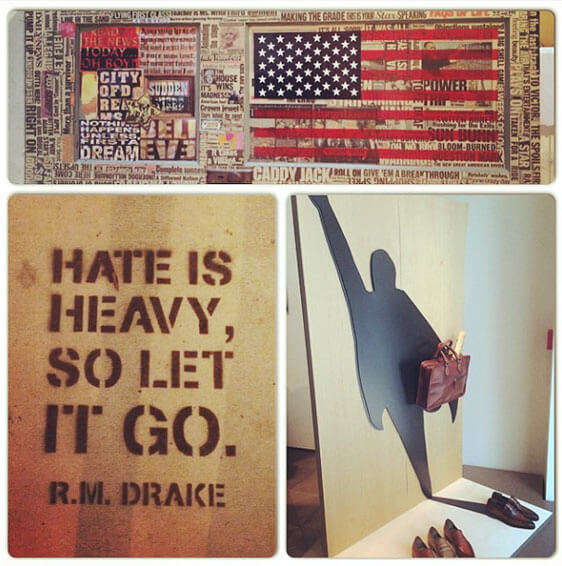 We got some fresh air and plenty of inspiration in the Miami Design District tour.
Considered the South Beach/ Art Deco Renaissance of the 1980s, this redevelopment project was spearheaded by Craig Robins, a real estate developer with an affinity for art and design. Upscale retailers such as Louis Vuitton will be moving in to the Design District, where each brand will showcase their own sculptural wall(s), unique fixtures, and trinkets.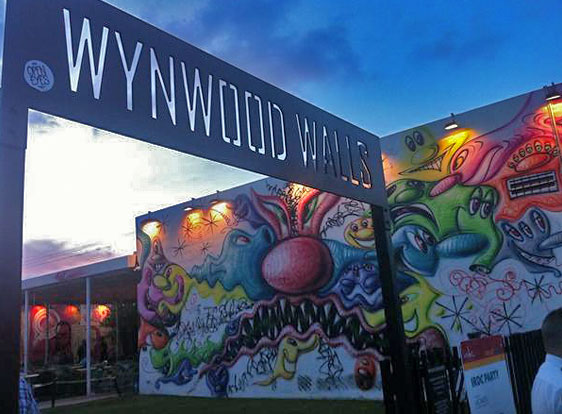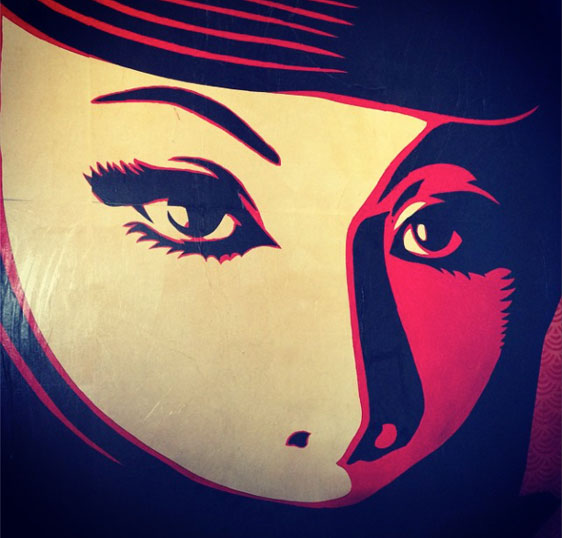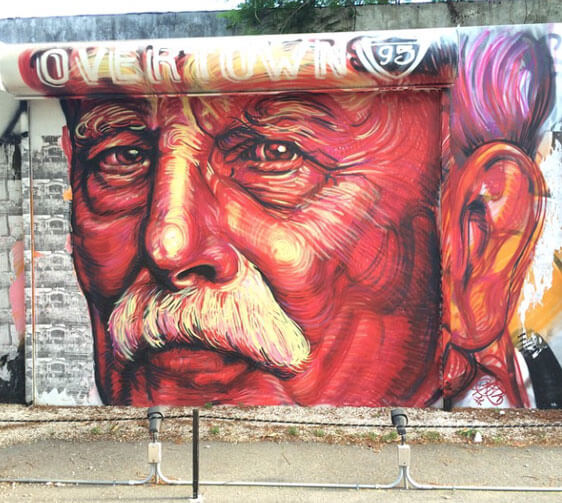 The tour dropped us off at the party venue, Wynwood Kitchen & Bar. Located in the heart of the Wnywood Arts District, this place was teeming with large-scale graffiti art by Shepard Fairey (who draws inspiration from his background in the skateboarding scene) and Christian Awe (who was at one point, artist-in-residence at Princeton University)—two very talented and celebrated individuals whose work has been celebrated internationally.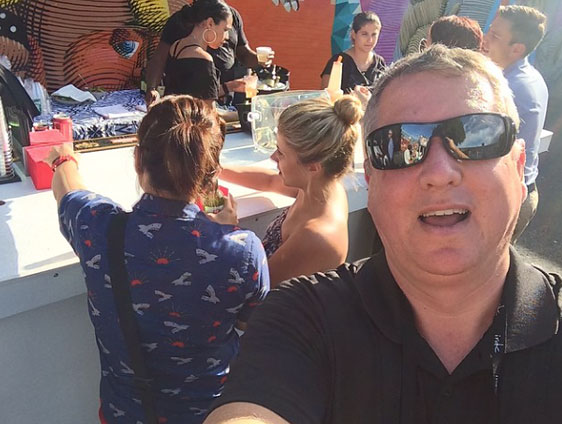 Tomorrow's the last day! We're a little sad to be saying goodbye but excited to come home to Toronto with all these fantastic ideas.