VMSD Honourary Award
05, Sep. 2014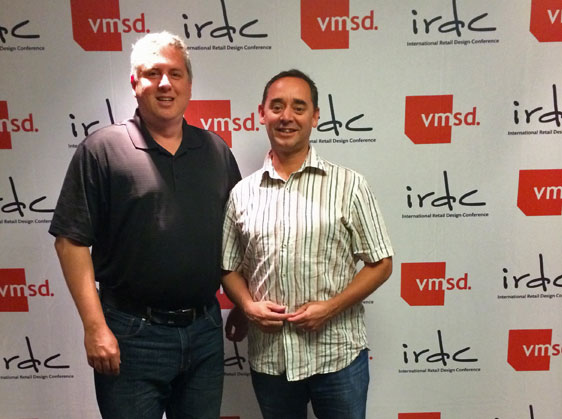 Since 1869, VMSD (Visual Merchandising and Store Design) has been the leading resource for industries in retail design, store displays, visual presentations, merchandising strategies, and showcasing new products internationally.
To Jump's delight, we were featured in vmsd's September 2014 magazine issue.
Each year VMSD hosts an international retail renovation competition—a call out to all retail, design, and architectural firms to submit their renovation or conversion projects. This year's fierce competition showcased a mix of brand rejuvenation, conversion, or inception. Judges this year included Claudia Cerchiara of BHDP Architecture, Tom Kowlski of Interbrand Design Forum, Amanda Sarver of Kroger, and Bob Welty of WD Partners.
After careful deliberation, Jump Branding and Design Inc. was given an honourary mention for our conversion work on Tavolo, a restaurant in Oakville that centres around Italian hospitality and the theatre of the kitchen, where cooking is the show.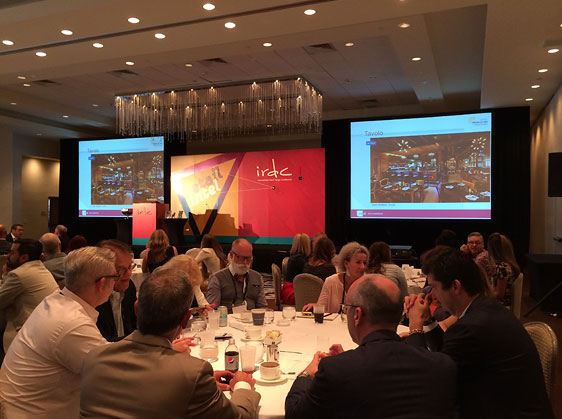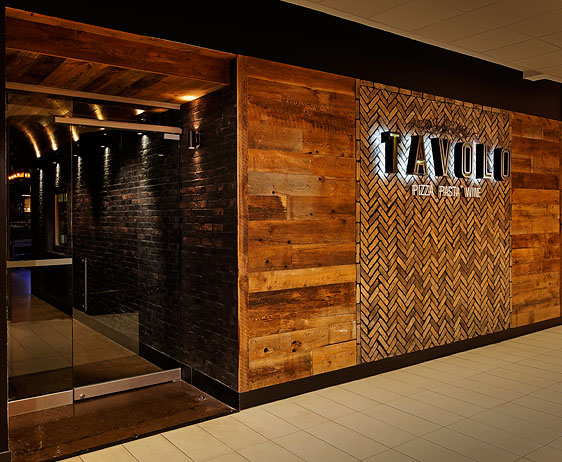 Jump Branding and Design Inc. converted a barren 4200 sq. ft. space (in a shopping centre) into a warm, inviting place that epitomized the 'vintage-new' character.
Jump's objective was to create an environment where guests could escape from the everyday stresses of life and enter a space filled with detailed architecture and charming reclaimed furniture installments. The idea was for guests to feel as though they had been transported to an authentic trattoria in southern Italy. Patrons could soak up their meal in a restaurant that captivated all their senses with discovered moments and many points of visual interest.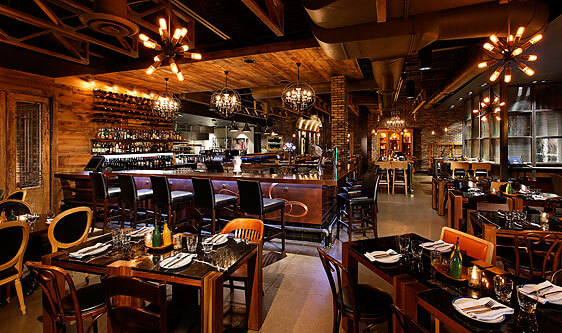 The team infused the space with accent pieces that were locally sourced. To add to the rustic charm, a variety of seating table heights and smaller areas helped to define and separate areas of the restaurant. The bar area and display eating counter at the kitchen allowed for interaction with the staff. Live-edge wood high top tables were positioned to see the theatre of the kitchen, while a combination of banquette and loose tables provided flexibility for intimate dinners of two or large group gatherings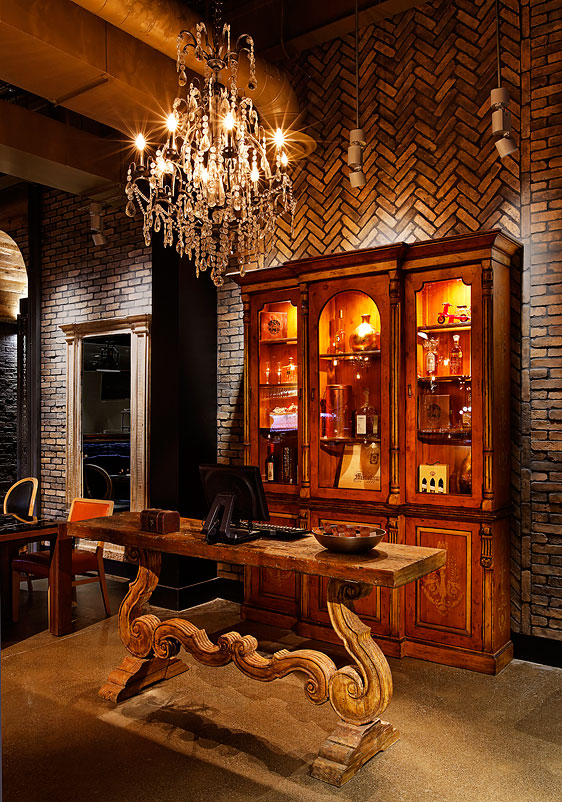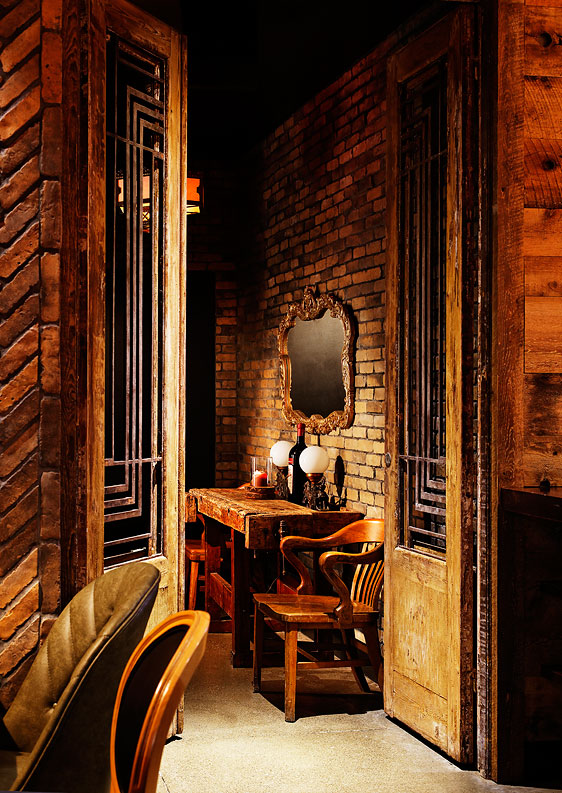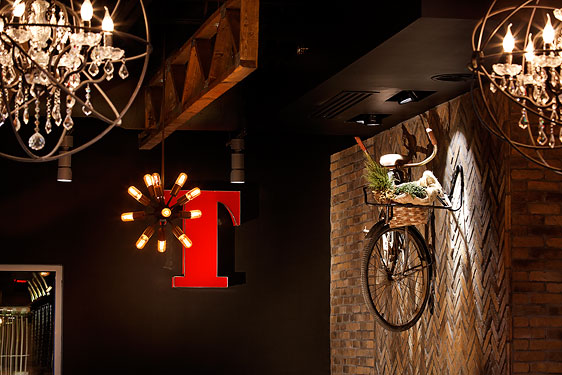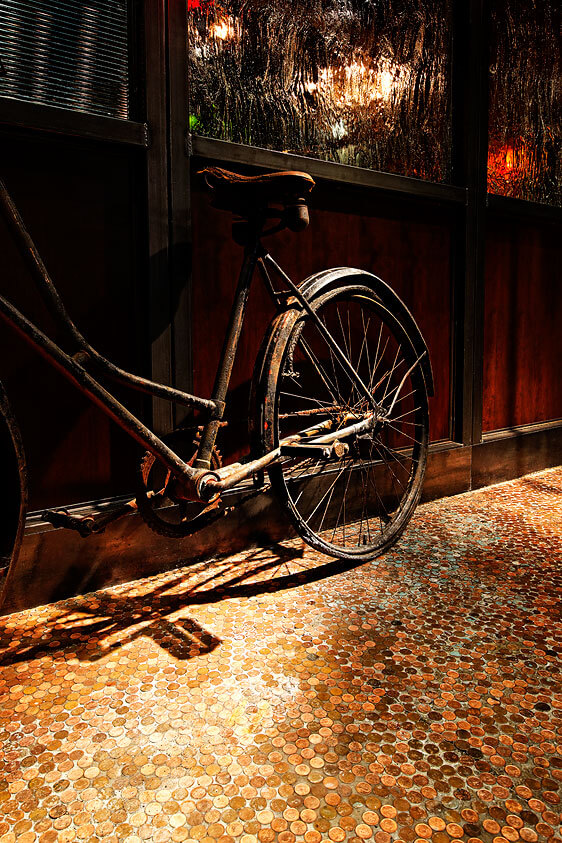 The restaurant ebbs and flows in its pace and dynamism. There's something for everyone at Tavolo. A variety of lighting fixtures such as Edison filament lamps illuminate and highlights certain areas. Trinkets, artifacts, and vintage eclecticism can be found decorating the space with personality. Defined feature areas—such as the grand vaulted wine area, Canadian pennies set in epoxy floor-covering, custom millwork, Nero Marquina marble surfacing, and individual washroom suites fashioned after early art-deco hotels, all captivate the imagination and act as an exciting escape for guests.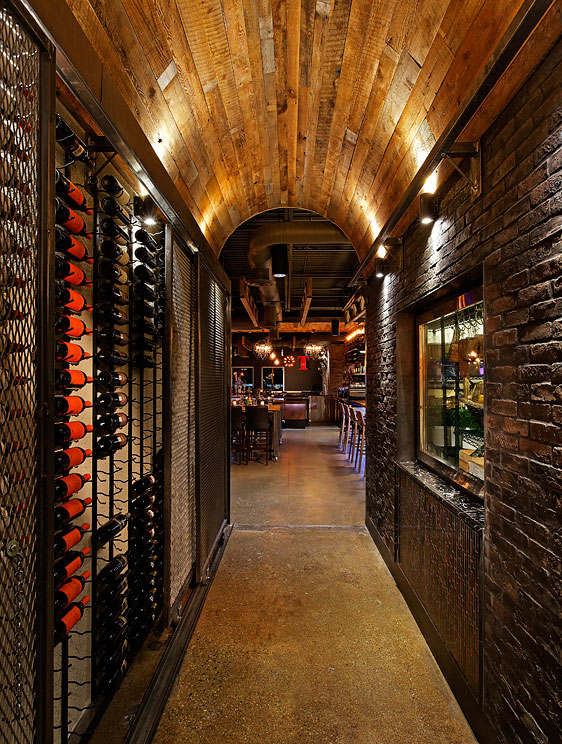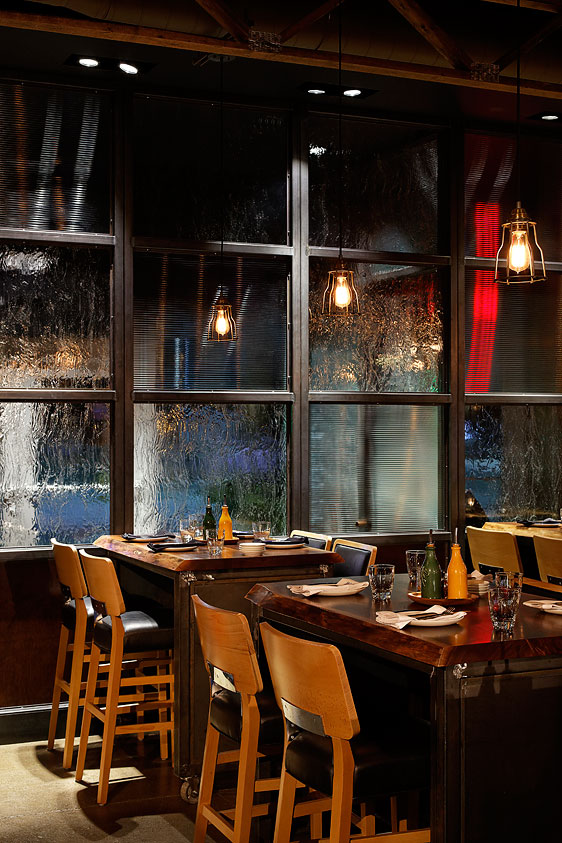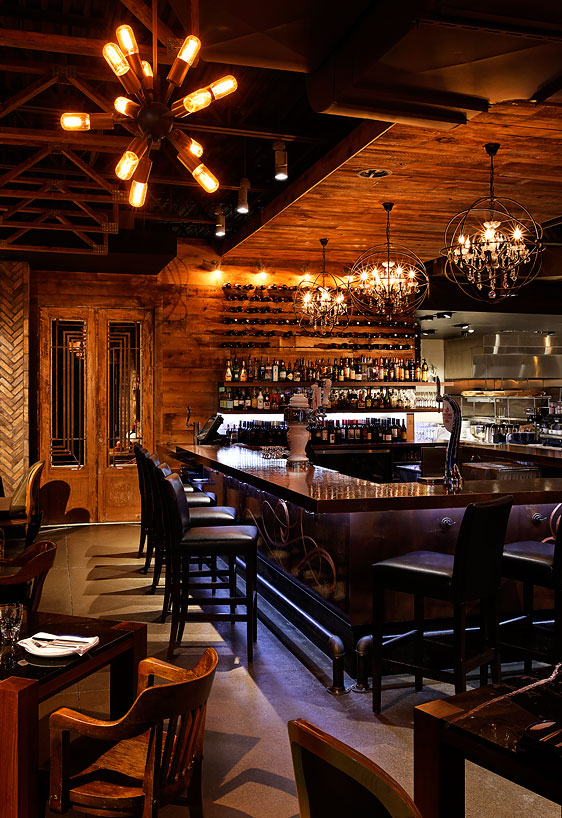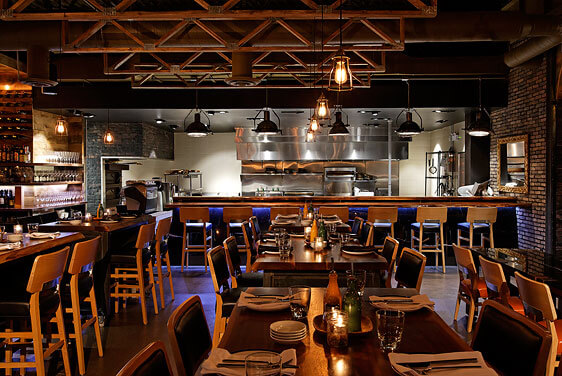 Jump's honourary award mention is in VMSD's September 2014 issue. Click on the links for details.
https://www.nxtbook.com/nxtbooks/STMG/vmsd_201409/#/32
https://www.nxtbook.com/nxtbooks/STMG/vmsd_201409/#/0