Jump receives two nominations at the 33rd Annual BILD Awards
15, Mar. 2013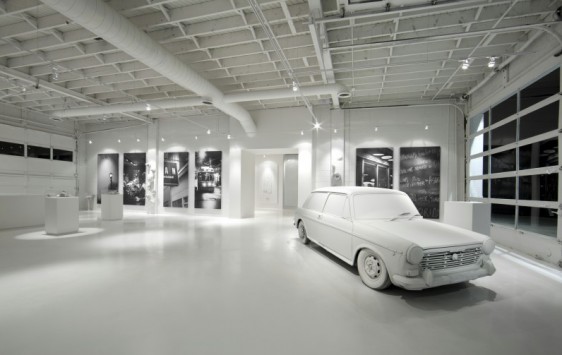 Interior, Edition Richmond Sales Centre.
The building Industry and Land Development Association have revealed the finalists for the 33rd Annual BILD Awards. Jump has received two nominations for our work in the branding design of Edition Richmond. As part of the project team that also includes interior design firm Cecconi Simone, Audax Architecture, Kim Graham & Associates Public Relations, Paul Johnston Unique Urban Homes and led by Curated Properties, we will compete for this year's Project of the Year-Low Rise. Our collaboration with Cecconi Simone in the buzzed-about design of the Sales Centre, (more on our involvement here), is also up for Best Low-Rise Sales Office.
BILD is the voice of the land development, home building and professional renovation industry in the Greater Toronto Area. Each year they honour the leaders of the industry in a variety of project categories. This year's competition was bigger than ever, with more than 1,000 entries. The Edition Richmond development made the short-list in a total of six categories. The awards will be held on April 26th, stay tuned for the results!