Jump Wins Merit at the HOW Interactive Awards
20, Mar. 2013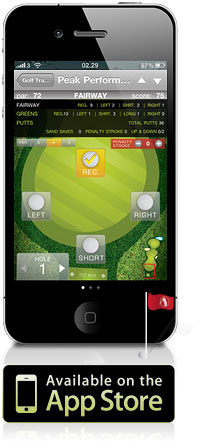 Peak Performance Golf Stats Tracker Pro mobile app, developed by Jump, was chosen as one of the 172 award-winning designs in the most recent HOW Interactive Design Awards. This highly-regarded and selective competition sponsored by HOW Magazine recognizes outstanding creative work produced by individuals and creative agencies from around the world.
A team of design-industry veterans judged nearly 800 entries and selected winning projects that demonstrated an ideal mix of concept, strategy and execution . The judging panel included Patrick McNeil, Content Director for the HOW Interactive Design community, Liz Danzico, Chair, School of Visual Arts Interaction Design MFA, and John Kilpatrick, Executive Creative Director, The Daily.
Entries were judged according to how well they communicate and  achieve the client's mission, how memorable or unique they are and on their overall aesthetic strength. The Interactive Design Awards encompass all types of digital work, from websites and kiosks to games and apps. This year's winning projects were created by top teams including the Cartoon Network and Hello Design.
The Golf Stats Tracker has previously been awarded a Silver Medal at last year's Davey Awards and is our first entry in the Peak Performance Golf Mobile App Series that also features the Golf Pocket Pro.