JUMP wins at the Transform Awards North America 2016
08, Nov. 2016
New York City, 26 October, Jump Branding & Design's work with Brar's Food Culture of India was awarded BRONZE for Best use of visual property and a HIGHLY COMMENDED for Best Brand Development to reflect a changed mission/values/positioning and a Silver for Best strategic/creative for a new brand for the Basil Box at the Transform Awards North America gala event. Our achievement at the awards recognizes Jump's excellence in rebranding and new brand development.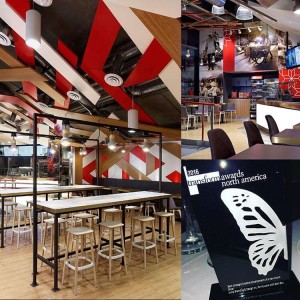 The awards consistently set a stronger benchmark for work in brand development while reflecting the growing significance of brand in strategic corporate communications. The corporate brand – and its implementation, positioning and creativity – has become one of the most valuable assets a business owns.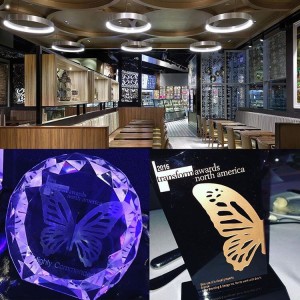 Established seven years ago in Europe, the Transform Awards has evolved into a global celebration of the indispensable talent that exists within the branding sphere. Since the launch of Transform magazine in April 2014, the global publication has led the way in reporting on those leading the way in both creative and strategic branding. With shortlisted companies from all over the United States and Canada, the evening has proved there is much to be celebrated in North America. The awards, were held at Espace in New York City, were hosted by George Dawes Green, founder of the storytelling organization The Moth.