Jump works alongside Photographer Graham Powell to capture life at The Boardwalk
10, Jul. 2012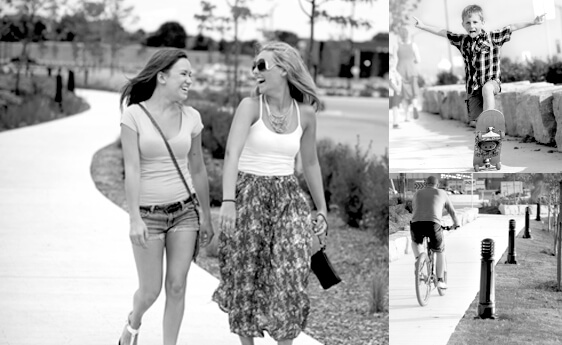 Last week Jump's Creative Director Jerry Alfieri, alongside Toronto Photographer Graham Powell, spent the day in Kitchener-Waterloo capturing life at The Boardwalk. The Boardwalk is a one-hundred acre mixed-use development, comprising retail stores, offices, entertainment, personal services and restaurants in a truly unique, vibrant setting making it the premiere centre for social activity in the region. Jump created the branding and marketing initiatives for the property including this latest photographic series that will soon be featured in various formats all around the premises.
Throughout the day, Jerry and Graham were able to shoot lively, real-life moments characteristic of The Boardwalk and left with around 1200 snapshots. Jump previously enlisted Graham Powell's lens to photograph downtown Toronto's Queen West neighbourhood as part of the branding and marketing of the Edition/Richmond development. Powell's eye for catching the spirit of an area's people and architecture worked perfectly in capturing the atmosphere at The Boardwalk and its creation of a lifestyle destination in the region.
To learn more about The Boardwalk stroll on over to their Jump developed website, and make sure to browse all the amazing work of Graham Powell Photography including their series for Edition/Richmond, which Jump art-directed. For more on Jump's projects, check out our Branding Design Programs page.