The National Restaurant Association announces launch of The Conserve Sustainability Program across Canada this fall
25, Jun. 2012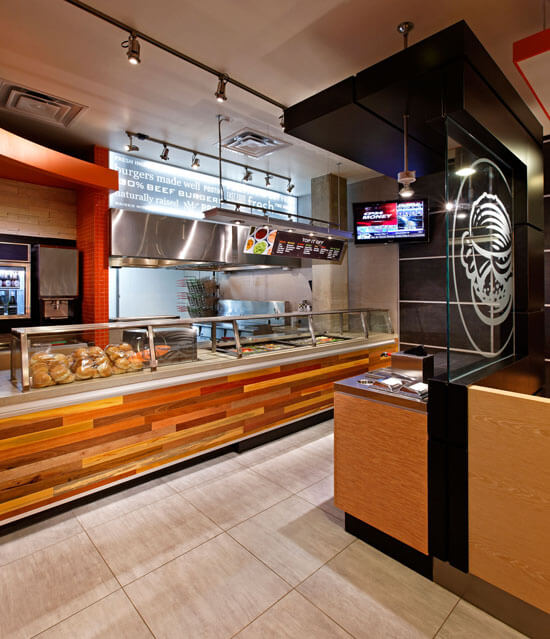 The National Restaurant Association has announced the launch of the Conserve Sustainability Program this fall in Canada. The initiative, which debuted in the United States in 2009, looks to provide Canadian restaurants and food service establishments with the information and tools necessary to implement sustainable business practices. Looking at environmentally friendly initiatives that reduce the footprint and long-term cost of operations, the program targets reductions in energy, waste and water usage.
While the program won't be unveiled until the fall, many Canadian food service retailers have already undertaken advances in sustainable environmental designs. When Jump was engaged by South St. Burger Co. to design their Bayview Village location, the decision to design according to LEED certification standards was made and led to an innovative, environmentally-conscious location that was awarded the A.R.E. Sustainable Project of the Year.
Be sure to satisfy your appetite for the latest in Canadian restaurant design news by checking out the full article on the National Restaurant Association website and feast your eyes on South St. Burger Co.'s Bayview Village location from Jump's blog update on the award-winning design.