Jump golfs in support of The Family Violence Project in Kitchener
23, Jun. 2012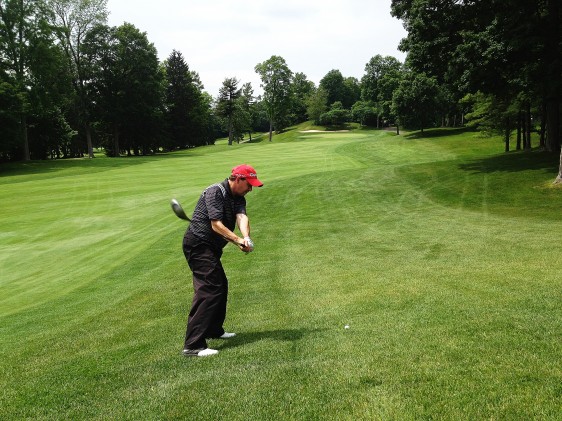 On Monday June 18th, Jump Principals Eric Boulden, Jason Hemsworth and Jerry Alfieri, along with Caddy/Designer Andrew Vysick, participated in the annual George Voisin Invitational Golf Tournament. The foursome hit the links at the prestigious Westmount Golf & Country Club in Kitchener, Ontario in support of Mosaic Counseling and Family Services. All proceeds benefited the Family Violence Project in Kitchener. Mr. Voisin, a very avid golfer himself, was a leader in the Kitchener community before his untimely passing in 2008. He was passionate about giving back and improving his community.
The George Voisin Invitational brings together his family, friends and colleagues to do their part in support of a cause that George held dear. George's brother Greg Voisin is our client and visionary in the development of The Boardwalk at Ira Needles branding and marketing initiatives. The Boardwalk is a one-hundred acre retail development offering a host of shopping, dining, entertainment and gathering activities in a truly unique, vibrant setting making it the premiere centre for social activity in the Kitchener-Waterloo area.
Swing over to our website to find out more about Jump's Branding Design Programs and be on the lookout for updates on our involvement with The Boardwalk. You can also stroll on over to The Boardwalk's official website to discover more about this evolving development.
For more on the George Voisin Invitational and Mosiac Counseling please take a look at their website.