Photography by Graham Powell (Creative Direction by Jump) Featured in Metro Newspaper and the Scotiabank Contact Photo Festival
01, Jun. 2012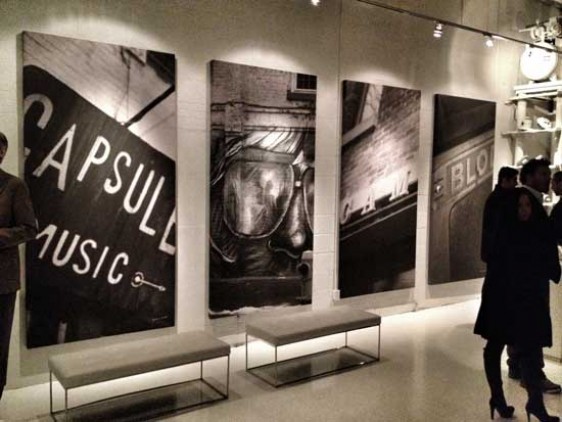 Toronto's Metro Newspaper recently highlighted an emerging trend in boutique urban condo developments. Properties like Edition/Richmond are unveiling public art installations with the intent to display works that promote local artists and enhance their communities. The Edition/Richmond Gallery occupies a converted transmission shop whose raw, industrial interior and high ceilings make an ideal blank canvas to showcase Graham Powell's photography.
In late 2011 Jump was tasked with branding and marketing the Edition/Richmond development in collaboration with PR firm Kim Graham. The project's developer, Curated Properties, suggested we 'curate the neighbourhood' as a way to celebrate the desirable Trinity Bellwood's community. Jump commissioned Graham Powell, a local photographer with an eye for capturing the spirit of urban Toronto's people and architecture. The brief? To capture the iconic neighbourhood businesses, people, places and moments – day and night – in an urban, raw, text, black & white style. The result? Insightful, telling, gritty images that tell a story about a neighbourhood in transition.
The final collection is displayed on four-by-eight canvases in the gallery and was recently included as part of the Scotiabank Contact Photo Festival. This collection was also interpreted into a modern coffee-table book that features the local business owners and their love for the neighbourhood.
For more on public art installations in Toronto property development download the full Metro News article "A Condo Room with an Artful View", and to see more on the project take a look at the Edition Richmond website as well as images from the Gallery's opening as presented by Curated Properties.
Find out how Jump has transformed other clients from blank canvases into distinct brands in our Branding Program showcase.