Generating a Summer Buzz, Marketing Magazine profiles Alexander Keith's Original Cider & Jump's role in the creation of the Branded Packaging
03, Jun. 2012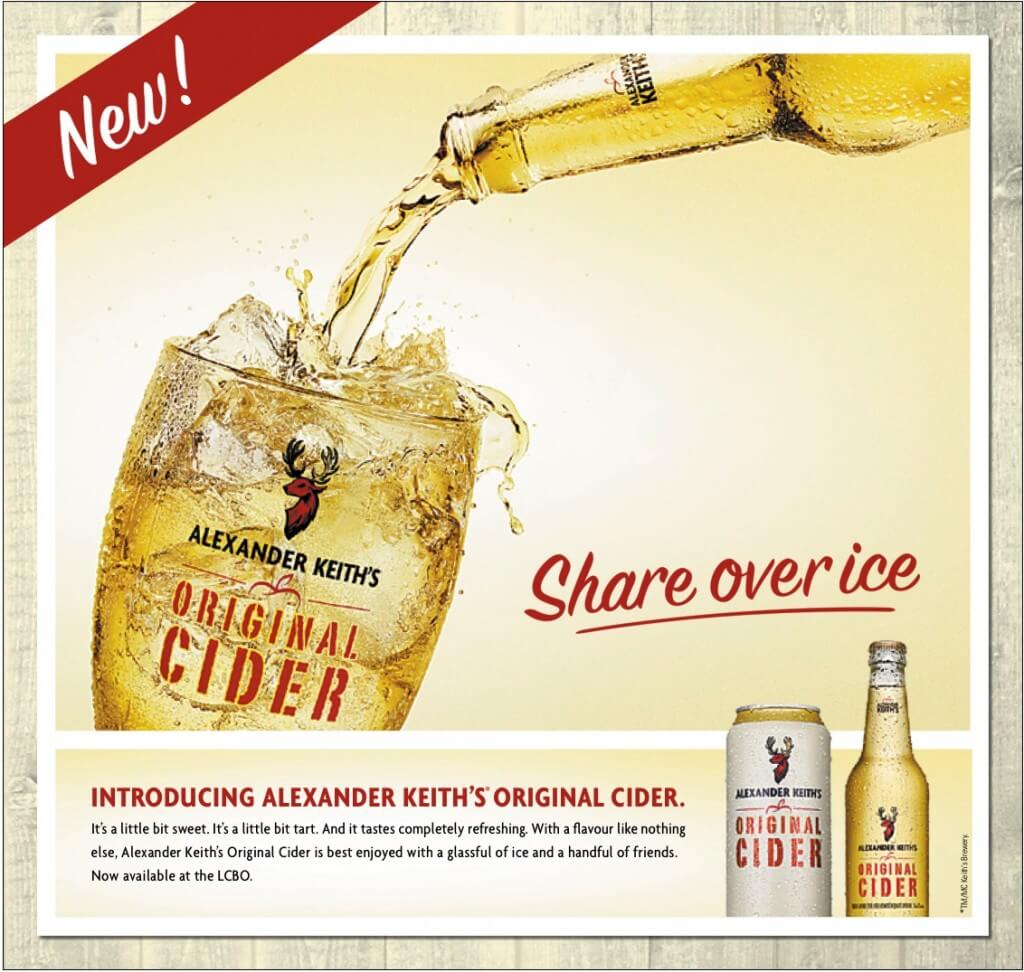 Marketing Magazine recently ran a profile on the launch of Alexander Keith's Original Cider in Ontario. Jump was engaged by Labatt to craft a packaging design that reflected the crisp, refreshing nature of their Alexander Keith's label's first non-beer offering.  In speaking with Brand Manager Mike Bascom, the article underscores the huge prospects of the brand's first foray into the ever-expanding Ontario cider market. "Cider's a really interesting proposition, because it enables consumers to have both taste and refreshment all in one".
The marketing strategy for Alexander Keith's Original Cider has so far been very successful with Jump's craft, warm packaging differentiating the label from the dark, heavy packaging designs characteristic of other ciders on the shelf.
Feel like pouring over the project some more? Check out Alexander Keith's Ice New Original Cider Product. See what other beer projects that are on tap at Jump under Beverage Packaging Design.