What's In A Name?
07, Mar. 2019
Your brand name can make or break your business. It is the first thing a prospective customer sees and can set a perception as well as an expectation for their experience with your company. Choose wisely…the wrong name (see Pedi-file) can spell doom for your new brand.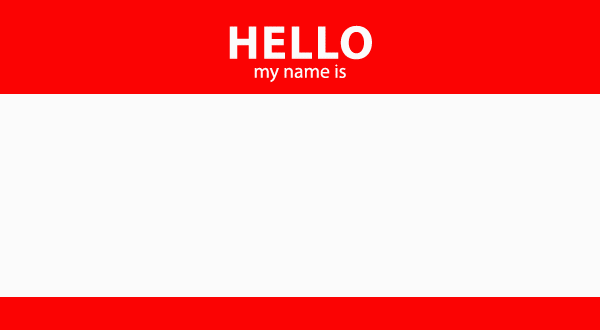 Hello, My Name is:
Choosing a brand name is not for the faint of heart. The implications of your name are far-reaching and real, and you will carry it – and them – with you forever. We've helped many companies develop brand names for their company, as well as sub-brands and product names. We understand the art and strategy of naming and what makes a successful name. With that, we give you eight things to consider when developing a name, along with some examples from our experience for each:
1. Be Distinct, Not Extinct
Create a name that will stand out from the crowd, especially from other names in its category. A name that separates itself visually and audibly from the competition serves as a good platform to build a unique brand on. In a healthy salad-based takeout category that sees the words "fresh", "salad", and "green" done to death, the name Hopscotch is unique and memorable. It conjures up a distinct visual of the childhood game which aids recall gives the brand depth. It enabled us to develop the bunny rabbit icon to bridge the name and the product offering, making the brand as a whole more creative and interesting.
2. Keep it Brief
Brevity is the soul of wit. Is your name short enough to be easily recalled and used? Will it resist being reduced to a nickname or an ineffective acronym? Having a name that is concise will help aid brand recall and keep you in control of your brand. The development of Type A, Canadian Tire's storage and organization brand, is short and to the point. It is a reference to the personality type of hyper-organized people that take pleasure in maintaining a neat and organized home. Those who need it understand it and will recall it easily.
"Type A is a fun brand name that is an excellent fit for our target audience. We believe it is the core element that will drive the success of this new venture for Canadian Tire." – Emma Horner, Brand Manager
3. Make it Purposeful
A name that is well-suited to your product or service will help with relevance and recall. If your customer can deduce your offering from the brand name alone, you are one-step ahead of the game. When we developed the name for Grape Brain for Maleta Winery's entry level varietal, wineries were just starting to think of creative ways to capture the hearts of the consumer on shelf. Playing on the intoxicating effects of wine in the name while hinting at the passion of the vintners played well and made this a hit with consumers in Niagara's wine country and beyond. Bottom line: If you can imagine your brand name working just as well – or better – for another entity, keep looking.
4. Keep it Simple
If your average customer can't spell or repeat your name after hearing it spoken or seeing it written, it's probably not right. Your name should make your customer feel comfortable, not alienate them or make them feel unsure. When we named the kilometre-long retail complex that straddles the Kitchener-Waterloo border, we proposed 'The Boardwalk' as a simple and easy-to-pronounce name that suggests an outdoor space with a myriad of pedestrian pathways connecting the varied dining, retail, medical center, gym, theatre experiences.
5. Have Fun with It
People should enjoy using your name. Names that are intellectually stimulating or provide a good "mouth feel" have a head start over those that don't. Think Google, Apple…heck, even Coca-Cola is fun to say. Catering to the late-night college crowd, Bang Bang Burrito exemplifies this, giving its target market a name that is irreverent, playful, and sticky. The team at Bang Bang doubled down on this with edgy offers like free burritos for a year to customers who tattooed Bang Bang on themselves.
6. Give it Legs
Great names provide endless opportunities for brand play. Choose a name that suggests a visual interpretation or lends itself easily to a number of creative executions? The name 'Halo' Car Wash was inspired by the idea of doing good for your car. However, the association of the name has legs beyond just the angelic reference. We developed the taglines 'Clean Feels Good' and 'That's the Halo Effect' used within the environment and on marketing materials to provide positive affirmation to consumers.
7. Stand the Test of Time
Does your name have a classic feel, or will it easily become dated, like 80s legwarmers or a teal blue car in the mid-90s? Does it feel like an established organization and will it make sense over time as your business evolves? South St. Burger Co. is a classic name that evolved out of the origin story of New York Fries, as the unique recipe for NYF was discovered at a food stall at the South St. Seaport in New York City. The addition of Co. adds an authentic feel that gives the name longevity.
"The brand name South St. Burger Co. has proven to be an excellent name for the 15 years it has been in the market. It feels just as distinct and relevant as the day it was introduced." – Warren Price, VP Basil Box (former EVP New York Fries and South St. Burger Co.)
8. Own It and Defend It
Can you trademark your new name? Is it available for web use? When Creemore Springs was looking for a new name for their craft pilsner, we helped them land on Lot 9. It pays homage to the plot of land that the first Creemore Springs Brewery was built on, while conveying a 'small batch' feel. This not only speaks to the brewery's history and creates an interesting brand story, it gives Creemore Springs an 'ownable' name they can feel comfortable defending. While many names can be trademarked, some are more defensible than others, making them safer and more valuable in the long run.
Make a Name for Yourself
Developing a name should be a fun, creative exercise, whether you're tackling it on your own, in a group, or engaging your agency in the process, but it's important to establish the purpose and objectives from the outset. Understanding your target market, the usage criteria, and some specific goals of the brand name at the beginning, then finishing with the legal trademarking process, will help you to avoid some of the pitfalls of naming and get you to a name that will serve you well – and help you sleep easier – for years to come.
This episode is brought to you by: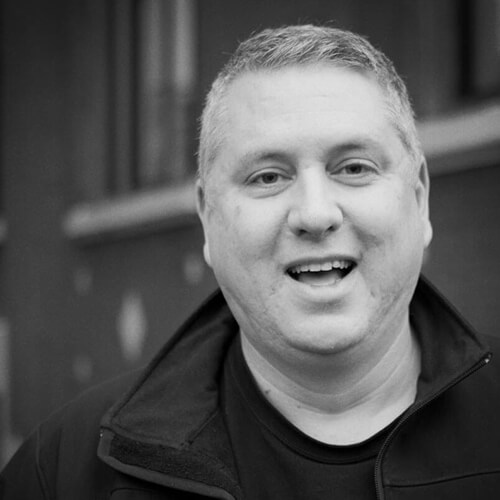 Jason Hemsworth
Principal
Having suffered through life with a name that fails the distinctiveness test, Jason has spent the last 3 decades helping clients to develop strong, purposeful, and defensible names. He'd love to work with you to create and establish yours.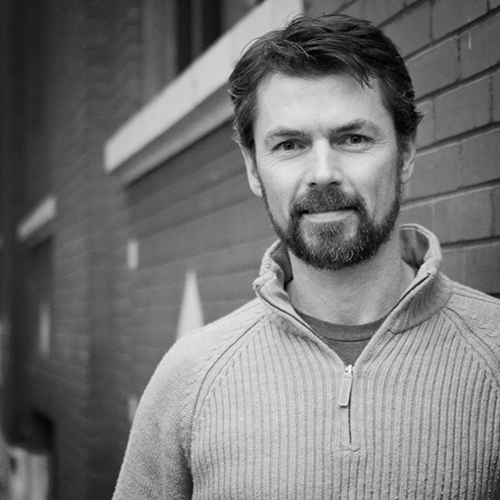 Adam
Armstrong
writer
Kaitlin
Thatcher
creative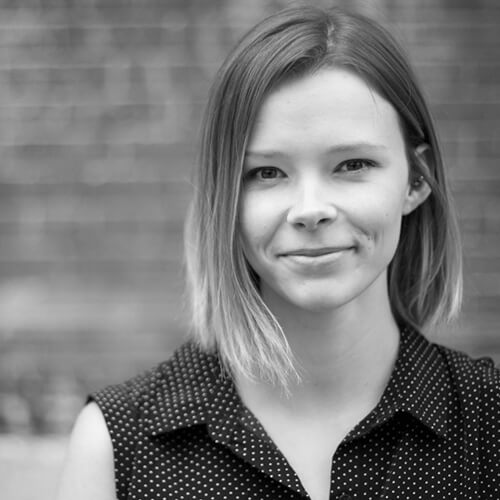 Sierra
Katrian
Developer
The Proof
We've done this before. And chances are, you've seen our work in action. Via Cibo, Tonica, and South St. Burger Co. are all examples of how we've successfully helped our clients develop ownable brand names.
Like What You Heard?
Sign up below and never miss a beat.