Yogurty's frozen yogurt concept lined up around the block for their Grand Opening.
20, Jun. 2011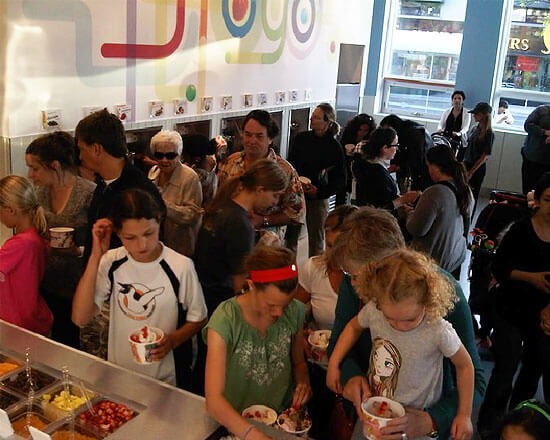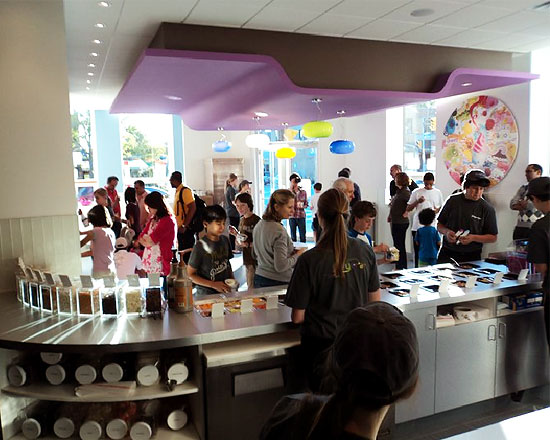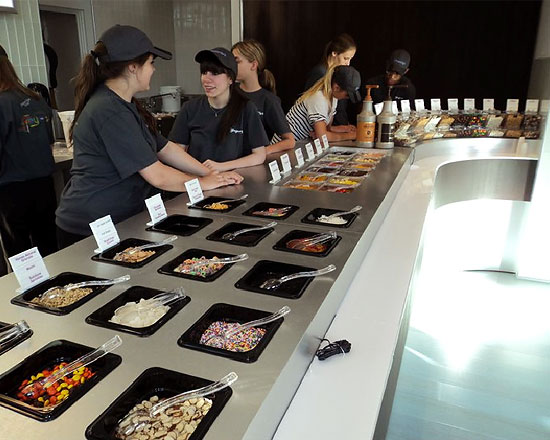 Over 1500 people streamed through the Grand opening of the Avenue Rd. & Fairlawn Ave. Yogurty's frozen yogurt location on Wednesday June 22nd. The response to date has been unbelievable as the two new prototype stores (Avenue Rd. and Appleby Rd. in Burlington) continue to exceed expectations.
The store and brand design was developed by Jump Branding & Design Inc. in late 2010. We are very excited about this frozen yogurt brand, we feel that it evokes the energy and excitement of the product and the process.
Yogurty's frozen yogurt is already launching three more stores in the coming months with plans to open another batch in the very near future.