10 Years Later: A Look Back At Five Limes
10, Mar. 2016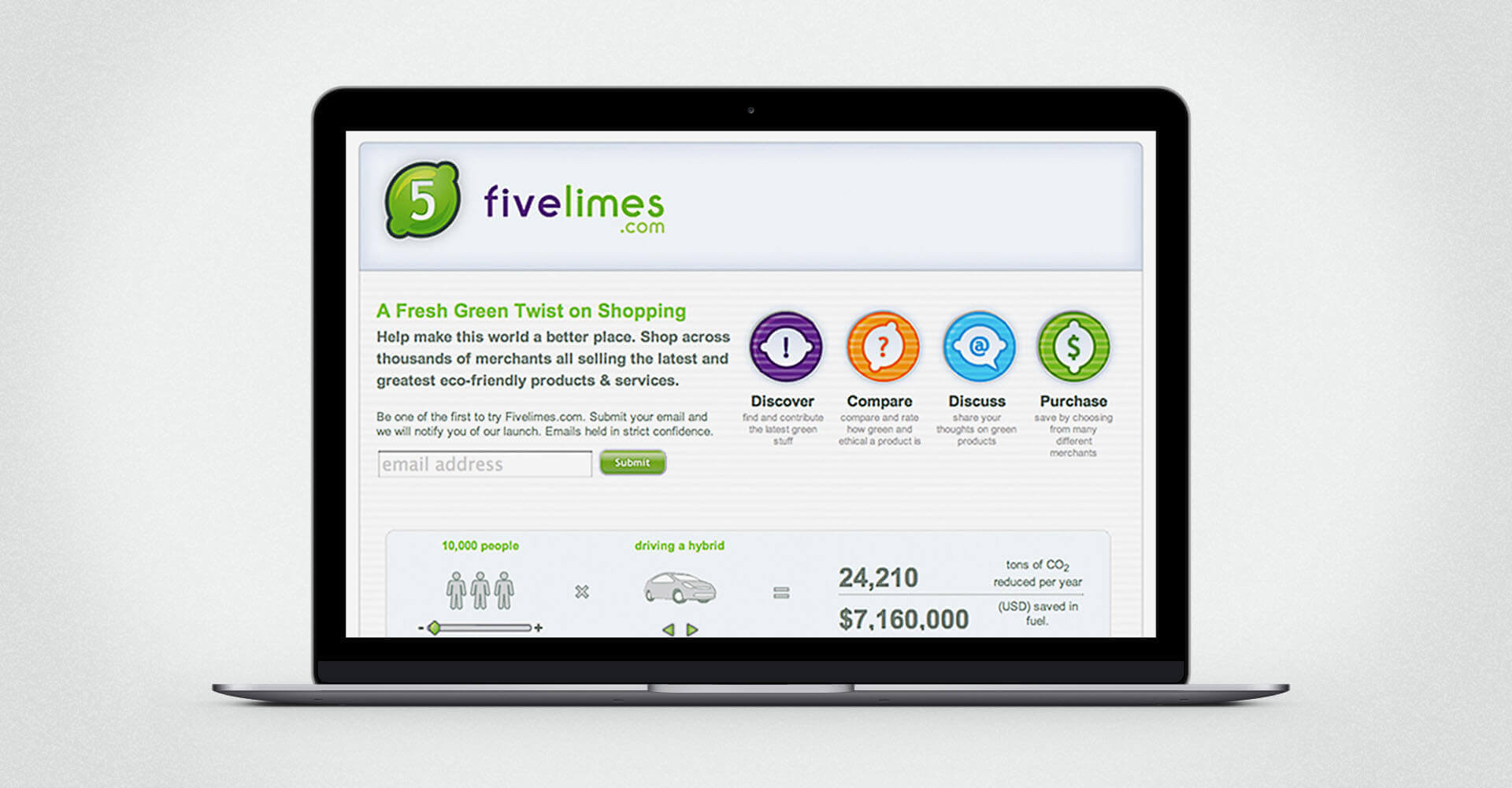 Back in 2006, Facebook was a mere 2 years old and had only just opened its doors to public use, Twitter had just launched, and social media as a term had not yet been coined. Online shopping was beginning to boom, though, and Al Gore's documentary "An Inconvenient Truth" was bringing increased popular attention to the global climate crisis.
It was in this environment that social entrepreneur Chris Sukornyk endeavoured to build an online community of people looking to purchase socially and environmentally responsible products or services. Sukornyk's idea was simple: to create a hub where people could go to review everyday products and services in order to make informed decisions about their purchases.
"We got involved because we were excited about the potential the idea had to revolutionize the marketplace and really become an influential tool in people's purchasing decisions," said Jason Hemsworth, Strategic Director at Jump. "With Chris's track record of success, and the market trends at the time, we felt that something like Five Limes could really take off, and we wanted to be a part of it."
We partnered with Chris to bring our brand expertise to his idea, and helped to develop the name and visual identity for the project, as well as  supporting the site launch with icons and promotional graphics.
The site launched in the fall of 2006, and was acquired in 2007 by Avid Life Media, best known for their adult dating site AshleyMadison.com. Sukornyk went on to create Chango, an online marketing company that specializes in search retargeting and programmatic marketing.