New Swiss Chalet Design Takes Roost In Lindsay
23, Feb. 2016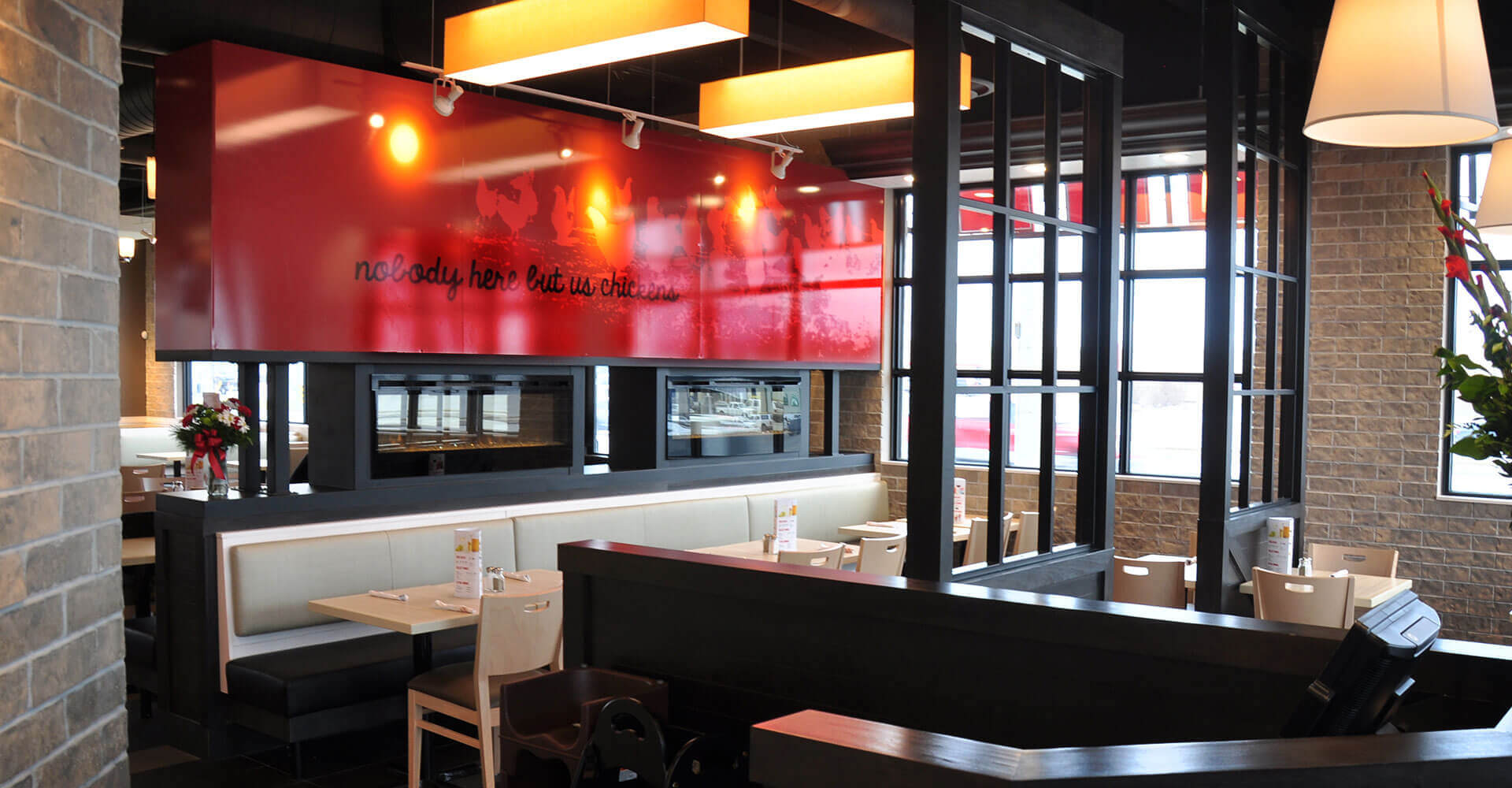 In case you missed it, there's something new cooking at Swiss Chalet. Last month we opened the first prototype of our new restaurant design for the iconic Canadian brand, in Lindsay, Ontario.
The concept is a "modern barn", and the mood is warm and playful. The chickens are the star of this show (as if it could be otherwise), and are featured in light-hearted messaging and wall art throughout the space. We really ratcheted up the trust factor, highlighting Swiss Chalet's decades of being the masters of traditional rotisserie chicken, since 1954.
There is a new "bar tap wall" area that gives customers permission to have a drink with dinner, but in keeping with the family-friendly atmosphere, stops short of being a full-fledged bar. Instead, more intimate seating creates a sense of occasion and the warm woods and approachable atmosphere give it a comfort that consumers associate with the beloved brand.
Jump developed the initial concept, and executed the rollout to this first location. Our retail team developed all design and detail drawings, selected materials, and consulted with the build team throughout construction. The interior has our chicken scratches all over it, with all interior messaging and graphics designed in our studio.
This co-branded space partners up with a Harvey's – one of the 6 design types we created solutions for – and we expect to see more stand-alone and co-branded restaurants featuring the new design across Canada in the coming months.
See more of our restaurant design and marketing work for Swiss Chalet.