A.R.E. Awards 2016: Another Interview with Eric Boulden
23, Mar. 2016
It's that time of year again, when the team from Jump jets off to GlobalShop 2016 and the A.R.E. Design Awards ceremonies in Las Vegas. For the sixth straight year Jump is up for recognition, this year in two different categories. In the Signage and Communications category, our work for Sisley Honda is looking to score with the judges, while the retail design for TASTE MARKETERIA is also up for an award. We spoke with Jump President Eric Boulden about the firm's continued success at the A.R.E. Awards.
KH: Well, it seems like just yesterday we were talking about the award-winning design for Tavolo, yet here we are again with two possible award winners for Jump. What are your expectations heading into the Awards ceremonies?
EB: We are always optimistic about our chances to win, because we pour our heart and soul into the work we do for our clients, but there is such great design out there that we feel honoured to have been so successful in the past, and to be nominated again this year from a global field of entries.
KH: A win this year would make it six in a row…what do you have to do to stay on top of your game in this very competitive industry?
EB: You have to have a passion for the work you do, an ear for what your client is communicating, and an eye on both your competition and theirs. Just getting out there and seeing what others are doing in the retail design industry is inspiring, and important. Perhaps most importantly, you need a great team. We have such quality designers at Jump, and with the sound process that we follow, we feel we can compete with anyone.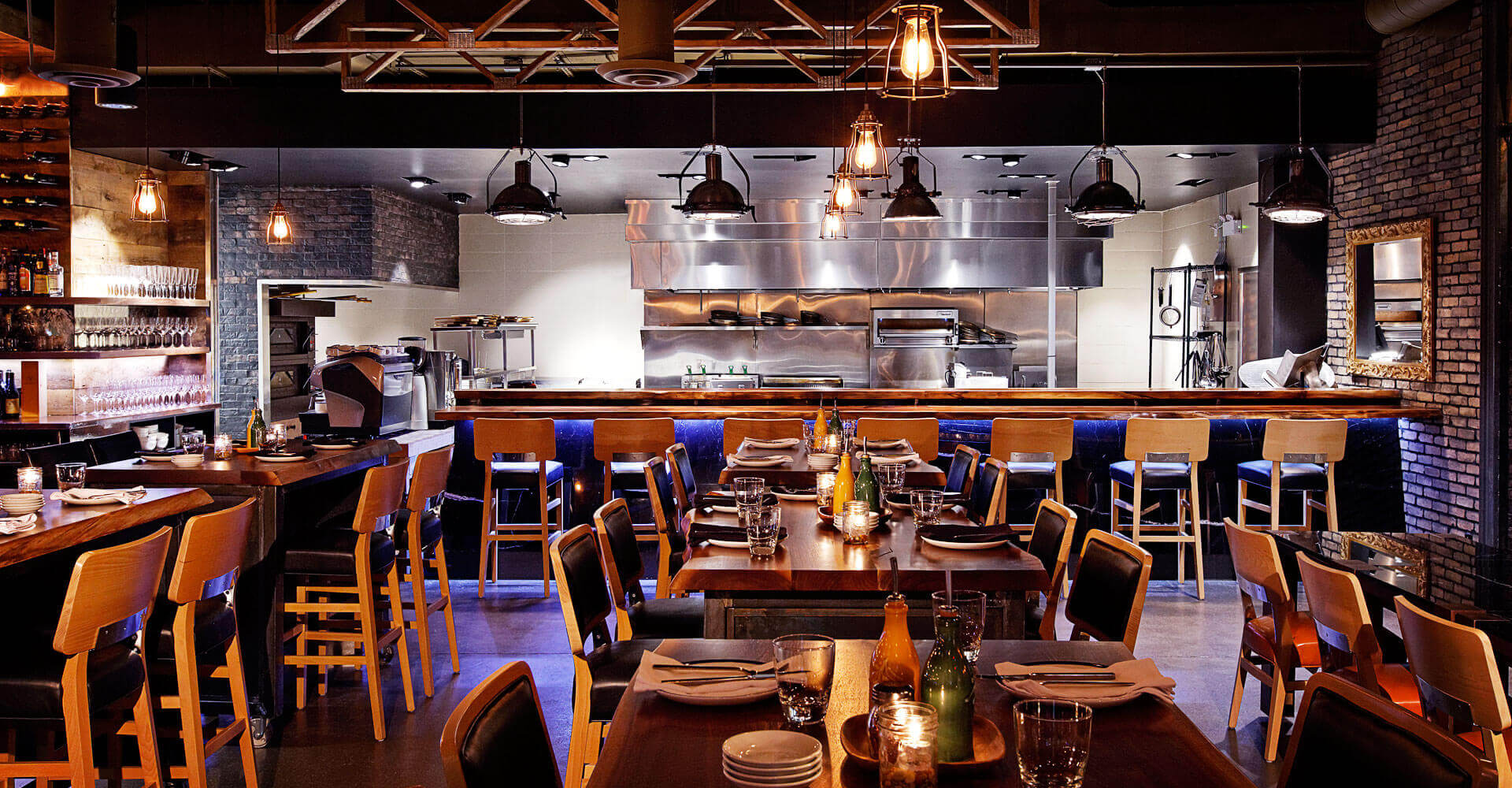 KH: Last year you won for Tavolo, a restaurant concept, and two of your three wins prior were for restaurants. This year you're up for awards for a grocery market and an automotive showroom. How is designing for these concepts different than your restaurant work?
EB: It's no secret that we love designing restaurants, but design is design – it's about solving a specific problem through the creative use of space and materials. We apply the same process to all of our projects, in that we try to get inside the consumer mindset and understand what it is that drives their purchasing decisions, and we then create spaces that are conducive to making those sales, not just now, but in the future as well. We are all about creating customer experiences that create ambassadors for your brand, so that they don't just enjoy your offering, but become your best salespeople after they leave your environment.
KH: For Tavolo, it was a vintage design that brought home the hardware. What is it about Sisley and TASTE that sets them apart?
EB: For TASTE, it's very much vintage all over again. Our client loves found artifacts, and our challenge is often integrating these vintage pieces into the environments in practical and aesthetically pleasing ways. In Tavolo it was reclaimed penny floors and a "Heart Console" table, and in TASTE it's an old drugstore counter from North Carolina that we turned into a checkout counter and reclaimed tin ceiling tiles that we used to clad the walk-in refrigerator. In each of these designs we worked with our client to incorporate heritage materials and pieces into a fresh and contemporary design. For Sisley, the challenge was completely different. We introduced a micro-warehouse approach to their showroom using technology, putting their customers virtually behind the wheel of hundreds of different vehicles in a showroom that holds 10 or 11 cars. It creates a link for the customer between the digital discovery they're making at home and the physical space of the showroom, connecting them to the experience.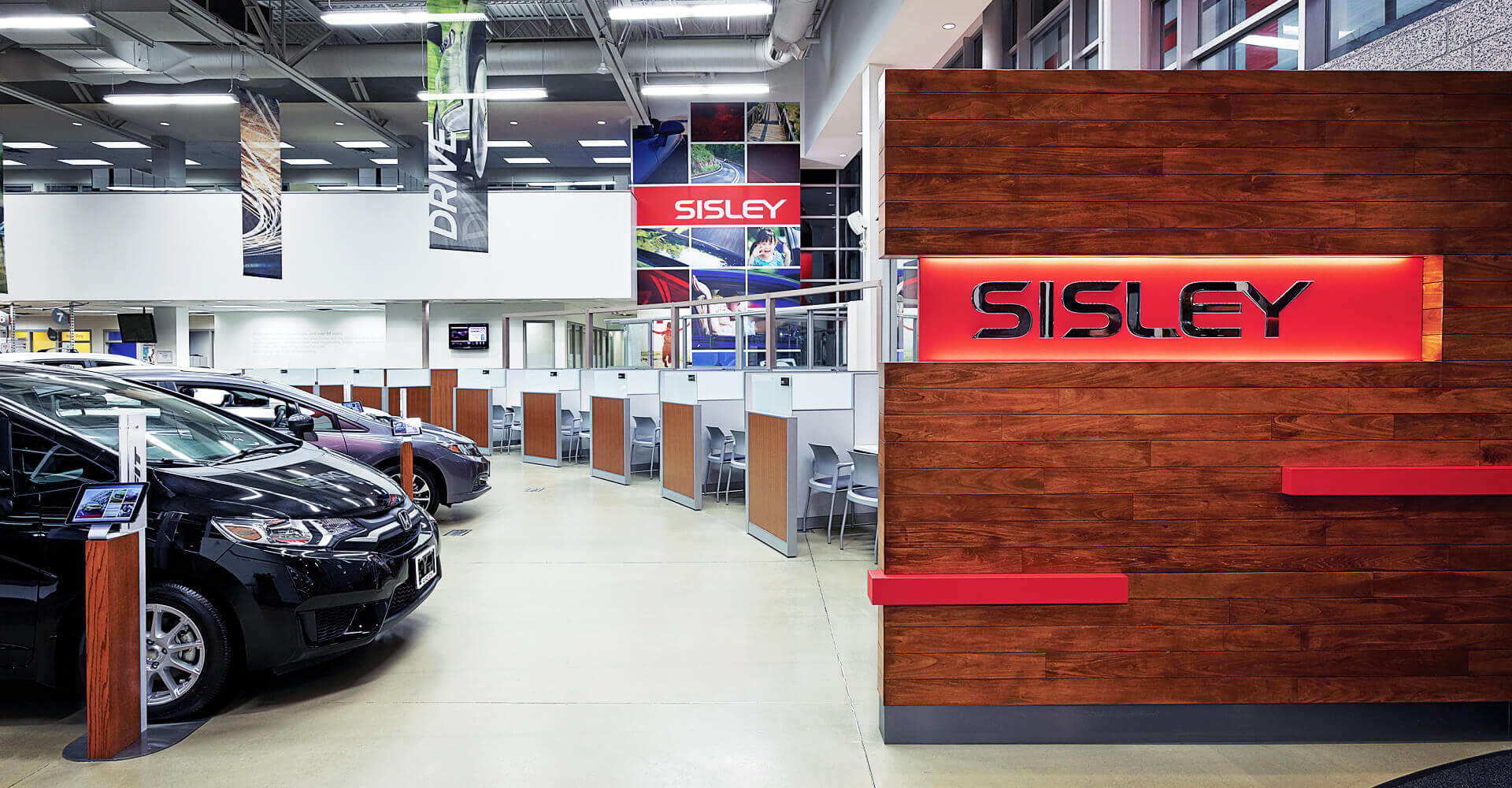 KH: Much of the work you do is geared towards the development of design assets that your clients can use to create franchiseable models ready for rollout in new or existing markets. How do these stand-alone projects differ from those?
EB: We do a lot of work for franchiseable brands in the QSR and Fast-Casual categories, but the process remains the same regardless of the intended outcome. It starts with aligning yourself with the client's vision for their concept, defining the customer need, then creating a prototype that works and builds their brand. Then, whether they build one or one hundred, the formula for success is there. Sure, it becomes somewhat more difficult to create identical spaces like you think of with some of the more formulaic QSR brands, but more and more people are looking for  differentiation between environments, even within  brands. Being able to define the brand pillars and articulate which elements are critical to a successful brand program allows our clients flexibility to interpret the design as they roll the program out. It also gives us permission to flex some creative muscle when introducing local nuances into spaces.
KH: Thanks Eric, and best of luck with your entries at the A.R.E. awards this year.
EB: Thank you, and thanks to our clients for allowing us to push design to exciting new heights. We are thrilled to be here for the sixth year in a row, but regardless of the outcome we're already thinking ahead to 2017 with some exciting new projects that have either just opened or are in development. It's an exciting time to be a retail designer at Jump.
Read last year's interview with Eric about Tavolo
See the TASTE MARKETERIA case study