An App for the "Do it Yourself-er"
20, Feb. 2013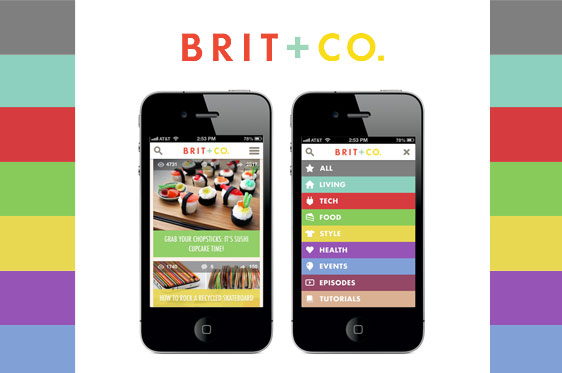 Brit + Co. is a leading online community for creative living out of California. Along with their website, Brit + Co. has a mobile app available for download in the Apple App Store, Android Market and Windows Store that gives users access to all kinds of DIY projects and crafts.
Founded by Brit Morin, dubbed in the press as "Silicon Valley's Martha Stewart", Brit + Co. looks to inspire a technology-based generation to make things by themselves, offering thousands of creative ideas, recipes and DIY projects. With the mobile app, this community is now available in the palm of your hand!
For those who would rather skip the building process, there is also an online shop that offers a variety of interesting finished products. Brit + Co. also delivers tons of clever insights into categories ranging from fashion to health and even baking. If you are a Pinterest enthusiast, you'll be hooked on Brit + Co.