Basil Box Opens Flagship on Yonge Street
18, Feb. 2016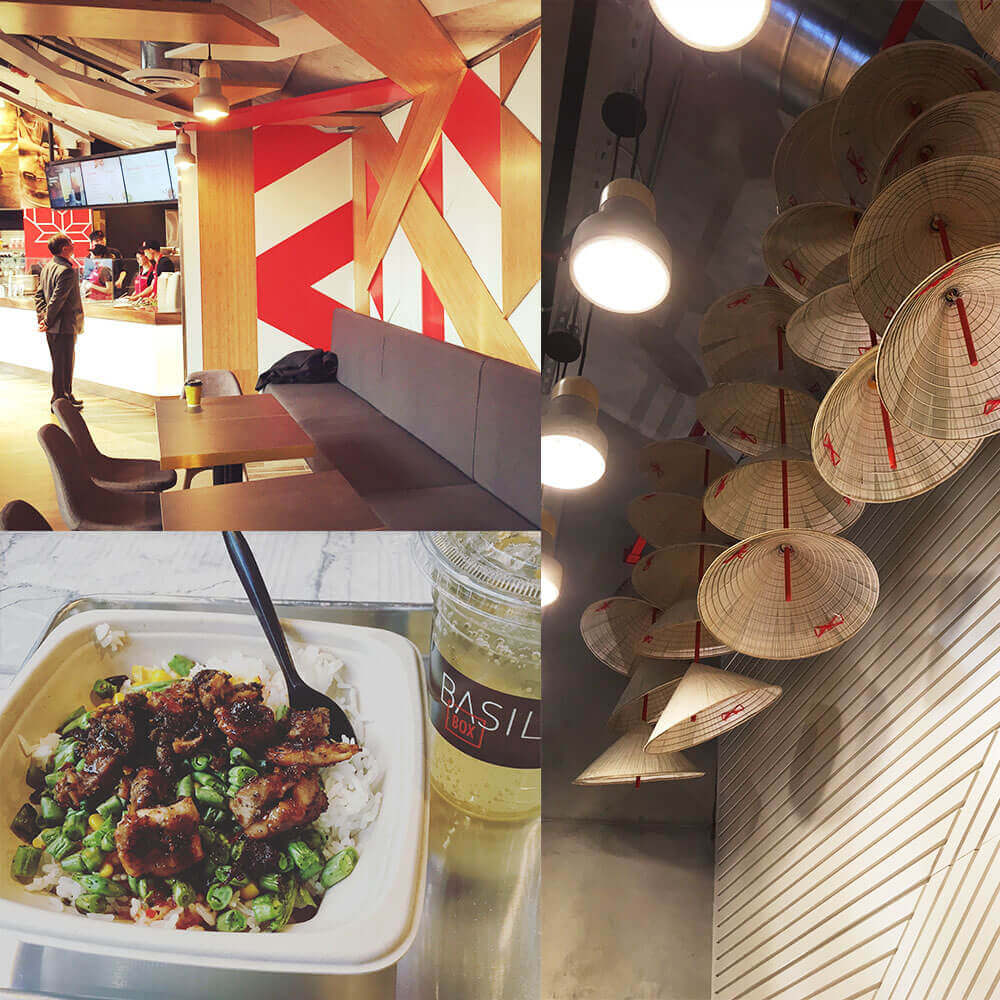 The team from Jump gathered on Yonge Street in Toronto last night to celebrate the third restaurant opening for Jump in the past two weeks, with the Grand Opening of the Basil Box flagship store. Following on the heels of the opening of the new Brar's Brampton location on Valentine's Day, and the opening earlier in the week of the Paramount Fine Foods at the Shops at Don Mills, this opening represents the culimination of months of hard work by both the retail and graphics teams at Jump, Basil Box, and our construction partners at Build It By Design.
Located in the heart of Toronto on the main floor of the Ryerson University Student Learning Centre, this massive iteration of the Basil Box vision occupies an astounding 80 feet of frontage on Yonge Street, just north of Yonge-Dundas Square. While this new Basil Box is an atypical prototype, it will serve as the brand's flagship store, driving trial and awareness for the brand.
It was a homecoming of sorts for the design team, as Basil Box owners Peter Chiu and Jimmy Yang graduated from the Hospitality and Tourism Management program at Ryerson, while two of the lead project designers from Jump, Elisa Frangella and Michelle Mok, both graduated from Ryerson's Interior Design program.
Building on the success of the first Basil Box, located in the food court at Square One Shopping Centre in Mississauga,  Basil Box plans for most future stores to be smaller, with many located in shopping centre food courts, and housed in a much smaller footprint. For this location, though, Basil Box knew that there was no better way to put Basil Box on the map than to develop their flagship store in the heart of downtown Toronto.
The design is inspired by the same Southeast Asian streets and markets that drive the entire concept. Branding within the space is very thin and modern, featuring materials that pay homage to the origins of the food in a contemporary and sophisticated execution. Bamboo is prevalent, and the giant weave installation is reminiscent of the woven baskets that are seemingly everywhere in the markets of Thailand and Vietnam.
The newest Basil Box opens to the public on February 21.