Cascade launches 100% carbon offset beer.
03, Mar. 2009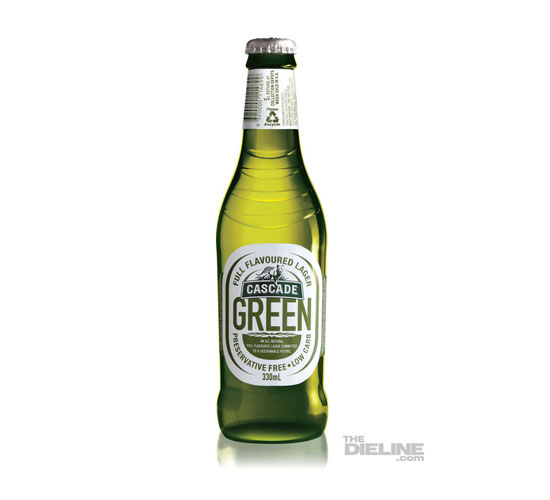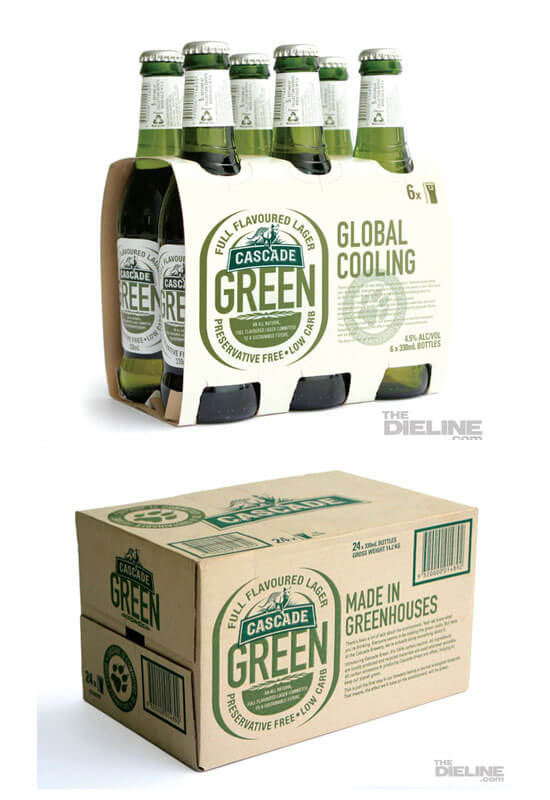 Designed by Landor.
Finally a beer we can all drink without feeling guilty.
Cascade today announced the release of Cascade Green – a low carbohydrate, preservative free, 100% carbon offset beer.
Cascade Green, a full flavoured Lager, has been brewed entirely at the Cascade Brewery from locally produced ingredients. Packaging has been designed to minimise Greenhouse gas emissions, including a light weight glass bottle featuring a high recycled content. The 100% recycled carton has been printed with two-colour biodegradable vegetable inks.
"Environmental sustainability has long been important to Cascade Brewery. We've made improvements to our operations over the last ten years and we're committed to doing more. We're really excited to be launching Cascade Green and in doing so, provide Australian drinkers with a greener beer choice that tastes great," said Cascade Marketing Manager, Ben Summons.
The greenhouse gas emissions associated with Cascade Green are offset. Cascade Green has achieved Australian Government Greenhouse Friendly certification and is among only a handful of products approved under the Greenhouse Friendly Program (GFP). Cascade Green has undergone an extensive, independently verified Lifecycle Analysis and also has an Emissions Monitoring Plan in place to meet the ongoing commitments required of GFP members.
"Reducing our carbon footprint makes good business sense", said Foster's Sustainability Manager, Scott Delzoppo. "The work completed to understand and reduce the carbon footprint of Cascade Green is an important input into our continuing group efforts to reduce our global greenhouse gas emissions."
Cascade Green has initially purchased certified carbon offsets for the Hobart Landfill Flare Facility, approved under the GFP and developed by AGL Energy Services, and will continue to purchase offsets on an ongoing basis.
Source: The Dieline