Air in our Sails: Jump Day 2013!
24, Jul. 2013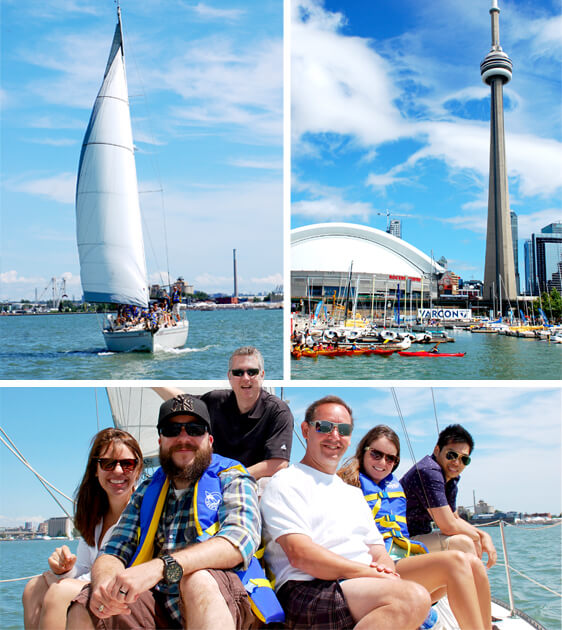 Last Friday, the Jump crew headed out to the open seas for Jump Day 2013!  It's a tradition for us to mark every summer with our annual staff day.  In years past we've done everything from golfing to white water tubing.  This year our day began down at Toronto's Harbourfront Centre, where we split up into groups for a sailing tour around the harbour and the Toronto Islands.  It was the first time for many of us sailing and the weather couldn't have been more ideal! (Especially considering the storms and heat waves Toronto's been hit with recently).  We all got the chance to not only enjoy the picturesque view and fresh sea water, but also learn how to sail (and more importantly how to avoid the swinging boom).
After finishing up on the lake, and without losing a single Jumper overboard, the team headed over to Against The Grain Urban Tavern for a great afternoon of food, drinks, and bonding.  It was another amazing Jump Day made even better by the weather.  We're already counting down the days until next year's! Can't wait to see what the partners have up their sleeves!