Jump develops new brand for the King of Beers!
03, Jan. 2011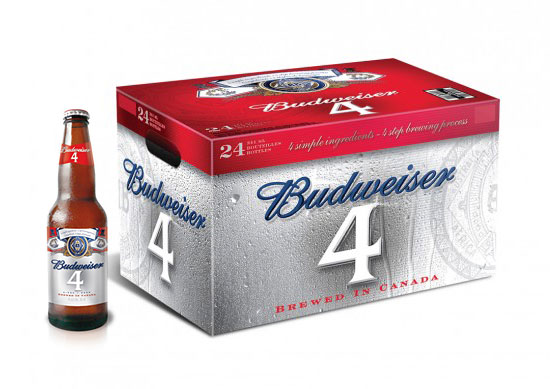 Labatt has launched Budweiser 4 into the Canadian market. It is a full-bodied, light beer that is brewed with the uncompromising quality that has made Budweiser the King of Beers. It is designed to satisfy those consumers who enjoy the drinkability of a light beer but do not want to sacrifice on flavour. Labatt engaged Jump to develop the brand identity and package design for this new product. The objectives were to create a look that embodied refreshment and carried the cues of a light beer that consumers have become accustomed to. One of the challenges Jump faced was to design the packaging to clearly be part of the Budweiser family but give it enough distinction that there would be no confusion with the parent brand.
Budweiser 4 launched in 2010 initially in Quebec and is positioned well to take market share away from competitors.