Jump is in Chicago for tonight's A.R.E. Design Awards
16, Apr. 2013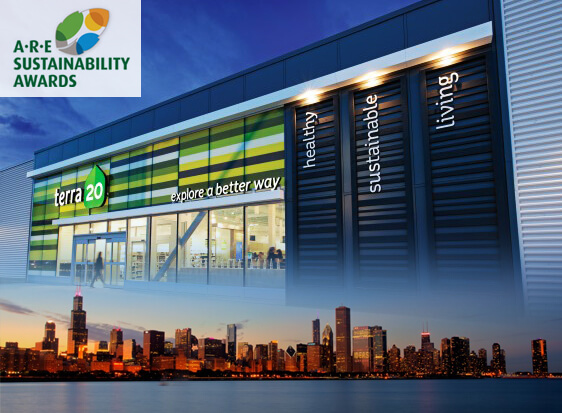 Coming off last year's Project of the year win for South St. Burger Co. Bayview Village's LEED® – certified design, we're back at the A.R.E. Design Awards. Our entry this year terra20,  North America's largest eco-store, was named among the winning project's in the sustainability category last month. At tonight's ceremony in Chicago we'll find out exactly what we are taking home – A Merit, a Grand Prize or perhaps one of the big three prizes.
It was a record-breaking year for The A.R.E. Sustainability Awards, the only design competition focused on green building in retail, with over 300 projects from around the world submitted. Six members of our design team will be in attendance tonight as we celebrate another great night with A.R.E.
Look for updates tomorrow!