@Jumpbranding now trending on instagram
21, Dec. 2012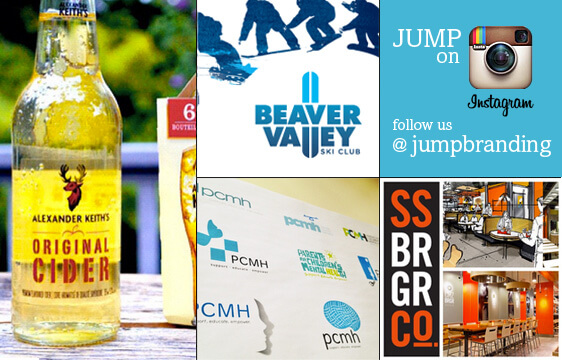 Jump is now on instagram! This week we joined the online photo-sharing and social-networking service to share designs straight from our studio. Get a peak into our latest retail and restaurant projects and get a first-look at our logo, packaging and retail designs as they launched on our official instagram feed – Jumpbranding.
Every wonder what's behind our creative process? Jumpbranding also showcases various 'unfiltered' photos from our logo and brand explorations that have never before been seen. Find some inspiration and let us know what you think on instagram – we hope to connect with you soon!
Jump is also active on Twitter, Facebook, Linkedin, Pinterest, Youtube and Flickr.