Jump swings into Silver at the 2013 Communicator Awards
02, May. 2013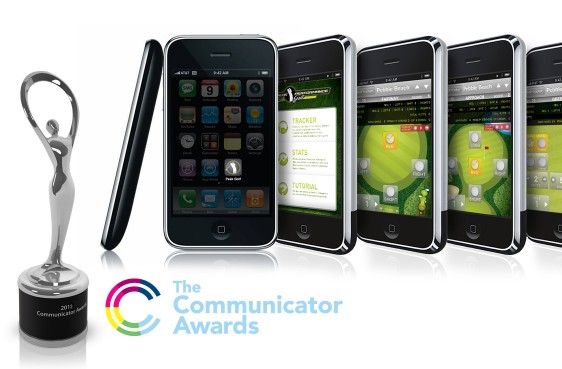 Jump's Golf Stats Tracker Pro iPhone App has been announced as a Silver Award winner at the 2013 Communicator Awards by the International Academy of Visual Arts. With over 6000 entries from across North America and around the world, the Communicator Awards is the largest and most competitive awards program honouring creative excellence for communications professionals.
The Communicator Awards are judged and overseen by the International Academy of Visual Arts (IAVA), a 600+ member organization of leading professionals from various disciplines of the visual arts. The organization is dedicated to embracing progress and the evolving nature of traditional and interactive media. Current IAVA membership represents Condé Nast, Disney, Monster.com, MTV, Time Inc., and Yahoo! among many others.
The Golf Stats Tracker Pro, developed in conjunction with Peak Performance Golf, offers users on-going analysis to track, realize and improve their golf game. Featuring an intuitive, easy-to-use design and engaging, interactive course visuals that correspond to shot positioning, it's the perfect tool for players of all abilities.
Tackling the full spectrum of the game of golf, from fairway accuracy to sand saves to putts, the app is a great way to understand hitting tendencies and lower scores.
The Golf Stats Tracker Pro previously picked up Silver Honours at last year's Davey Awards. It is our first entry in the expanding Peak Performance Golf App Series, which also now includes the Golf Pocket Pro. Both are available for download here.
The list of winners at this year's Communicator Awards is also available online.