Get ready for terra20's grand opening
06, Sep. 2012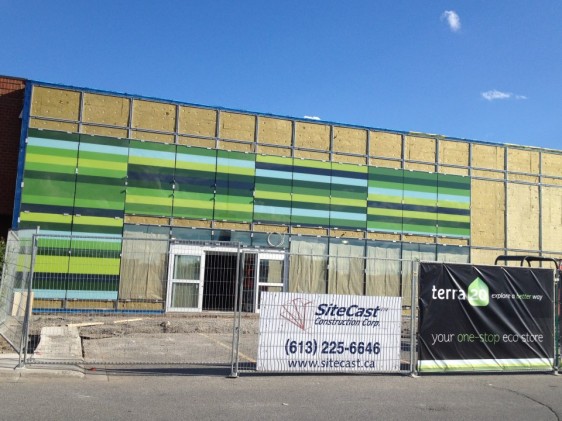 Image courtesy of terra20 facebook page.
It's almost here! With just over a week to go, terra20 has announced their Grand Opening Event. Taking place Saturday, September 15th from 9am to 1pm at their Jump-designed Pinecrest Shopping Centre location in Ottawa, the day promises amazing prizes and plenty of 'green' insight. Vendors, who are an integral part of the terra20 concept, will be in-store to give demonstrations, answer questions, and in the case of Daniel Thompson Beauty, give mini-makeovers. terra20's VP of Merchandising, Sandra Salter, will also be on hand for the day to make product suggestions, while Canada's leading 'green product' consumer advocate, Adria Vasil, will be doing an in-store book signing.
So what makes terra20 different than other green outlets? Not just the size and the availability of products – around 12,000 across the entire spectrum of lifestyle categories – but also the store's adherence to exploring a better way at every opportunity, just take a look at their story.
As will be evident when it opens next Saturday, the terra20 environment is a representation of the company's commitment to better, greener choices. Jump's design has incorporated numerous sustainable and recycled products and innovations to create sustainability for terra20 right at home.
Head over to their newly launched website to learn more about the innovative features that have been incorporated in the store's design and construction, and be sure to RSVP to the opening! Considering all the buzz this store has been generating, it's definitely not going to be a day you will want to miss.