WEWOOD Watches
29, Aug. 2012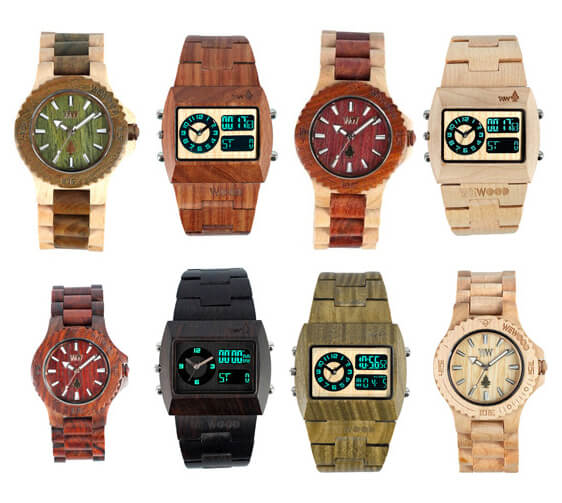 I thought it was fitting to post about these watches since they will be carried in a store we were working on for about a year that is going to open September 15th in Ottawa, Canada.
When I was sent a list of 'must have' products from the client I was introduced to WEWOOD. At the time I was in the market for a watch, so the introduction really was perfect timing. Immediately after seeing the photo, I couldn't get it out of my head. Although I wanted to wait for terra 20 to open I needed the watch sooner rather than later. I was on the hunt to find a retailer that sold them in Toronto. I'm not a huge fan of buying certain things online, especially a watch. There are too many what ifs involved. So I was ecstatic when I found Lavish & Squalor.
What drew me to this product initially was the look. It's modern, well designed and made of wood. I had never seen a wood watch before and fell in love with the concept. After doing a bit more research I found out that WEWOOD watches don't use any artificial or toxic materials. They also use discarded branches from various trees or remnants of wood flooring to create these masterpieces. The cool thing about this is that every watch could be a bit different depending on the tree, (the tree colour, etc.) I love the fact that no watch is the same.
Not only does WEWOOD do everything they can to make sure wood isn't senselessly wasted but for every watch they sell they in turn plant a tree. WIN, WIN!
I can't stress how much I love this company. The concept, the brand, the philosophy and the look. The ONLY downfall is you have to be careful of water getting on it. So… not meant for swimming and not meant for heavy rain. Again it's all natural.
If you're in Ottawa mid-September and I've sold you on these beautiful watches check out terra 20. This is only one of the many cool products this company will be selling. I'm not plugging this product because our client is selling it, I'm plugging this company because regardless of who's selling it it's an awesome product!