The Restaurants Canada Show #RestoShow15
04, Mar. 2015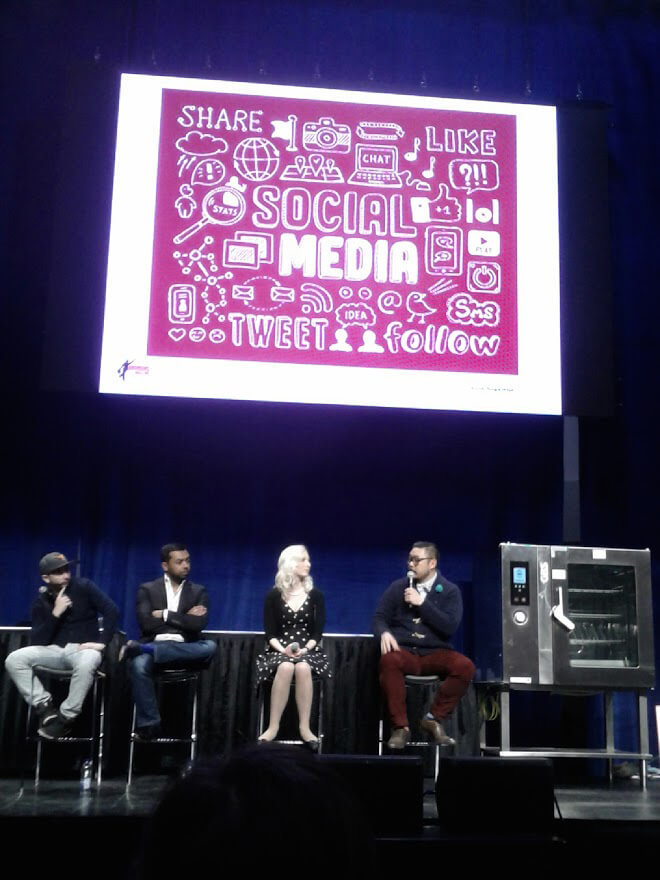 Jump had a chance to attend the The Restaurants Canada Show over the past 3 days #RestoShow15. Hailed as the Food Service Event of the Year, many notable industry folks, restaurateurs and media organizations met to present new ideas, trends, and network with one another.
In addition, there were numerous speakers and sessions. One of the talks we attended was an interactive social media panel comprised of restaurateurs and blog (foodie) influencers. They shared their thoughts on the importance of harnessing the power of digital tools to amplify their brand goals.
As a design and branding agency, much of what was said resonated with Jump; we currently manage numerous brands in the food and beverage industry. Utilizing social listening tools and good ol' fashioned research, Jump takes time to understand each brand's audience and crafts meaningful content that will resonate with these individuals. Reinforced with human capital and real-life interactions, we've often built strong, social loyalty because we provide content that people can connect with. Brands must listen to the needs of their fans and offer something of value to them.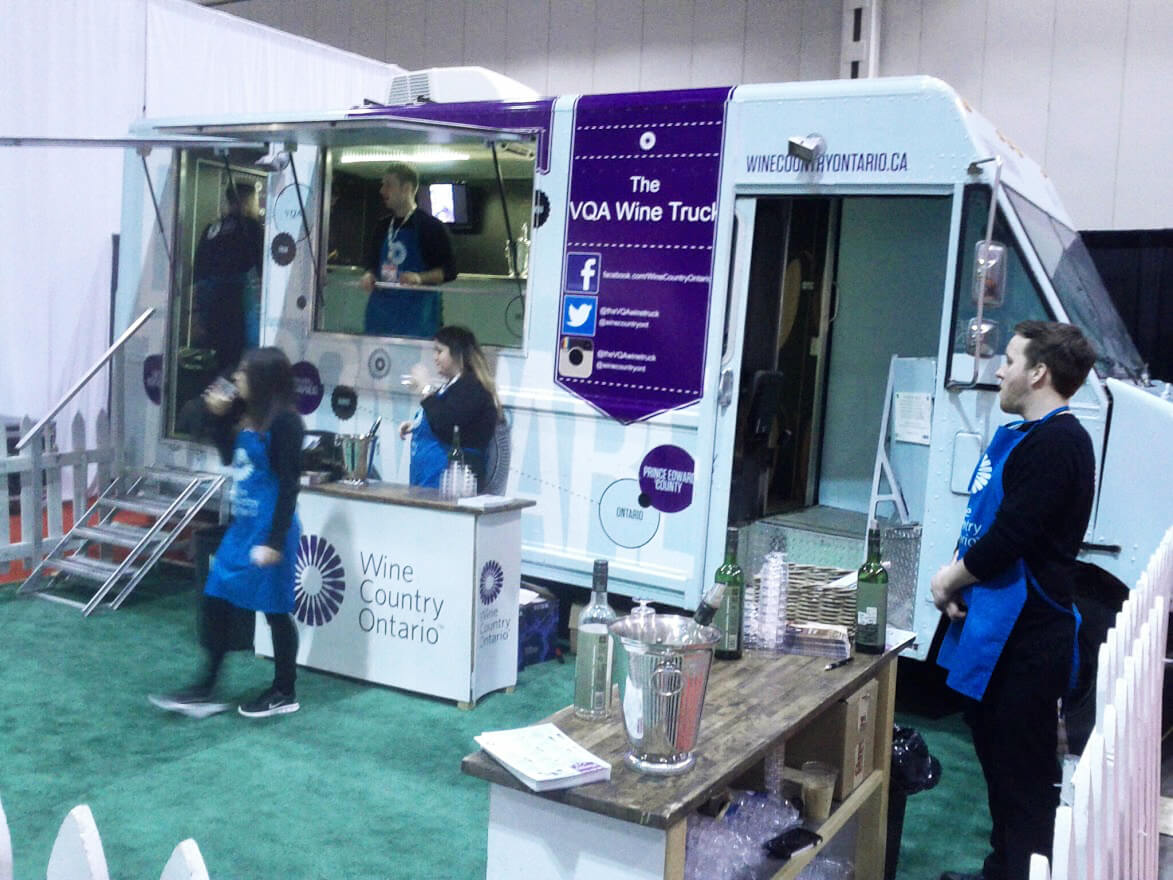 Here are some key takeaways from the panel:
Matt (of @fidelgastros in Toronto) cites that before using social, they were just a pop-up truck, that typically, only locals would be aware of it. Thanks to social media, they were able to build an audience and amplify their buzz. Now, it was place that people from all over needed to come to– whether to try to new menu items, to meet Matt, or learn about his story. Dialoguing with fans, building their persona, and reinforcing it with in-person customer service is what has assisted in his successes.
Social media prevents you from being stuck in a bubble. When more people talk about your brand, the word – of-mouth spreads organically and ultimately, drives more customers to your business.
Outbound tweets vs Meaningful tweets
Don't tweet for the sake of staying active on your channels. Provide some meaningful content worth reading. Ask yourself "what are you offering to the person reading?" It must add value to their lives in exchange for their time.
Gossip and Buzz
Suresh from Spotlight City (@spotlightcity) and Food event organizer (of Yum Cha, Food Trucks, CurryFest) cites that storytelling and content matters. As an influencer, he typically won't respond to 'cold-call' tweets asking him to come to a business's restaurant. What he's seeking is something more organic. The story behind the restaurant. The story behind the dish. Who is at the helm of the kitchen. What was the inspiration for the dishes crafted. If a story is riveting, he'll be compelled to come and try the food.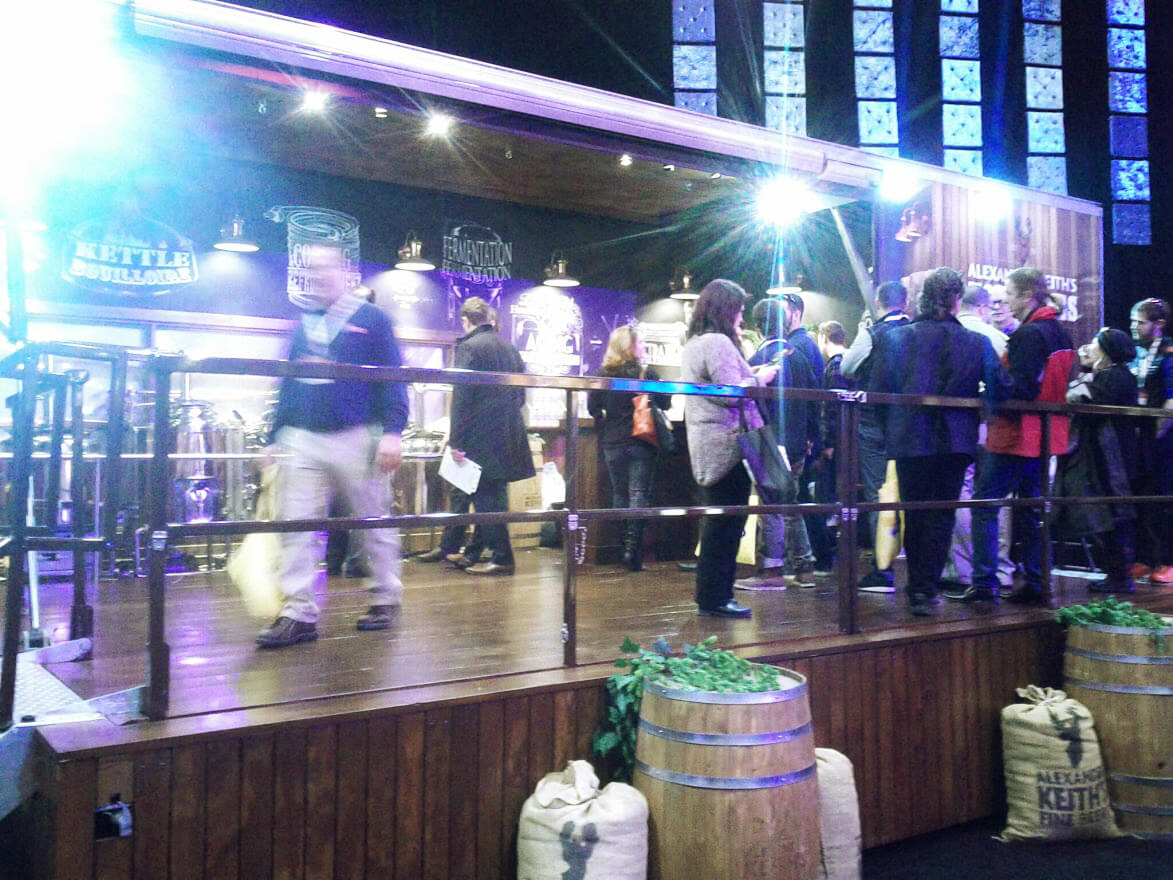 Domino Effect
Abbey Sharp (@abbeyskitchen), a blogger and influencer, is interested in a brand's start-up story and events that are happening behind the scenes. She is seeking something unique to offer her 'foodie' readers. Whatever she recommends to her fans matters to her because she has built a trusting relationship with them. For brands, the audience reach potential is great. Therefore, it is up to the restaurateur to ensure their message is clear and compelling.
Traditional Advertising is dead.
Trevor Lui, a blogger and self-proclaimed EventGuru of opening @LaBreaFoodTO @KanpaiSnackBar in Toronto says that he's spent $0 on traditional print/ radio advertising. Instead, he's built buzz and excitement solely by using Instagram and Twitter. 'Hard-core' foodies will find these channels and amplify awareness in the city and beyond. This way, the experiences are more authentic and make readers feelspecial to know that they've uncovered the latest and coolest thing in the city.
Picture quality
Practically anyone can be a photographer now. Sean Beckingham (@seanbeckingham) of Branding and Buzzing (@brandandbuzz) says that quality of images is key. There is no excuse now that cell phone cameras are so advanced and that Instagram offers so many filter and fix options. There is a standard that must be upheld in order to preserve and grow an audience. After all, people have short attention spans; people are incredibly visual. You eat with your eyes first (aka foodporn); so if the food isn't enticing, you're unlikely to drive more people through your doors. But if it is, you'll create a sense of FOMO (fear of missing out), if everyone else is eating this dish then talking about it… and you are not.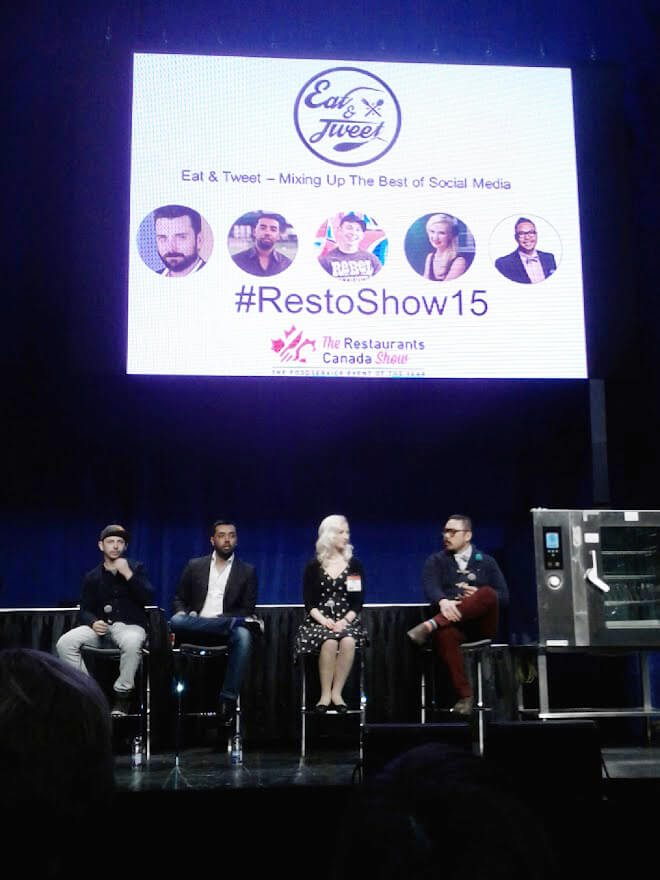 Strategy- but don't overdo it
Don't post every second of everyday. Provide meaningful and interesting content. Don't forget to mix it up, otherwise people will think a robot is running your channel and then you're in trouble. Fans (and trolls) won't hesitate to turn on you and call you out for your misgivings.
Know thy channels.
Hashtags are dead on Facebook, use them on Instagram and don't overdo it… you get the idea. As a brand, it is essential to understand how each channel is used — and for what purpose. Also important is that these are not static entities. They're growing and evolving themselves (i.e. Instagram and Twitter offer video capabilities) At Jump, we use each channel for specific purposes to show different sides of brands. It gives fans a reason to follow you on all platforms. If you're regurgitating the same message on Facebook as you are with Twitter, then there is no point in following you on both.
Multiple vs Single
If you're the owner of– for instance– numerous franchises, is it better house all your locations under one umbrella account or have a separate one for each?
i.e. @Food VS @Foodlocation1, @Foodlocation2
Well, it really all depends on who is managing the accounts and how you are organizing your brands. At Jump, one of our restaurants is opening 2 new locations. Since we are managing all accounts, the fanbase is already quite concrete with i.e. our Twitter account. So, rather than scatter the buzz, when the new locations open, we will use hashtags to distinguish who and what we're talking about. There are also options to geo-target so as not to bombard all fans who may find information irrelevant to them.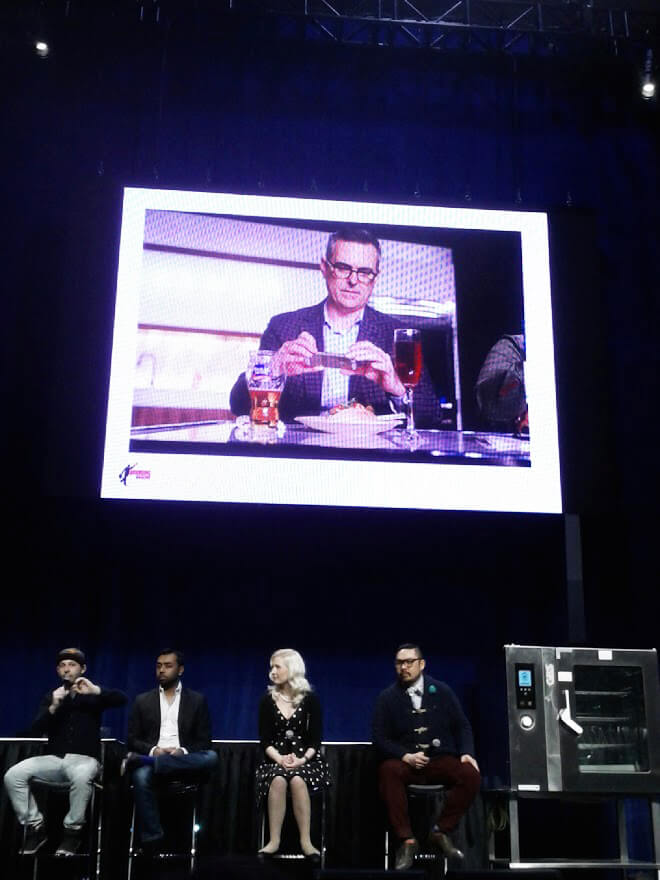 Video Star
Youtube, Vine, Vimeo, Vlogging– all rising stars. While it is great to have short videos that provide more insight into the personality of brands, it is also considerably time consuming to make, edit and release. At Jump, depending on the nature of the brand, we reserve short video for special contests, engagements, celebrations. After all, most content is viewed on a smartphone and unless everyone has unlimited data, many people will not appreciate streaming video content that will eat up their plan. But as with anything in social media, we constantly revisit ideas and update our strategy plans as technology changes.
So I just got started…
Who should you start following? As a general rule: Fans, Brands, and Influencers. Then begin interacting with them. Utilize social listening and find out about their likes, dislikes. Then, craft your messages and content that will resonate with them.
For more information about our Digital and Social Media services, contact ac.hgihwoh@laicos