What better way to start off 2015 than receiving 3 shiny awards!
15, Jan. 2015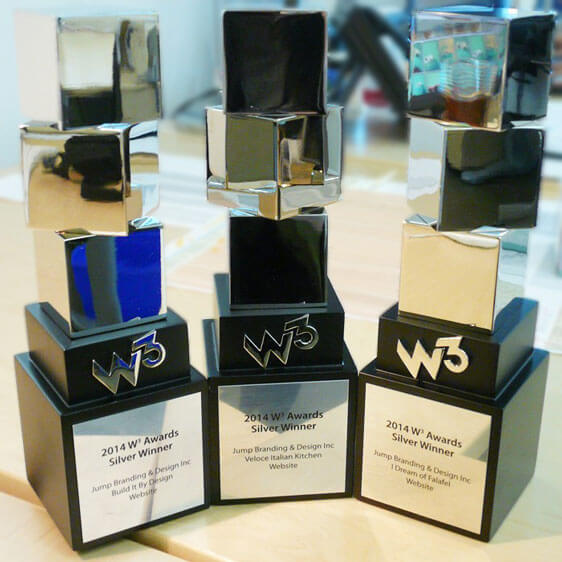 We're honoured to be recognized by The W³ Awards for our website development and creative efforts. This is the 9th year this organization has shone a spotlight on professionals who create websites, videos and marketing programs.
It is always a pleasure for us to accentuate the beauty of our clients' work by showcasing visually stunning images, in addition to providing functional and navigational ease.
See our award – winning website designs!
I Dream of Falafel https://www.idreamoffalafel.com,
Veloce Italian Kitchen https://veloceitaliankitchen.com
BUILD IT By Design https://buildit.ca/
Thank you W³ Awards!