The Stampede to South St. Is On!
25, Aug. 2010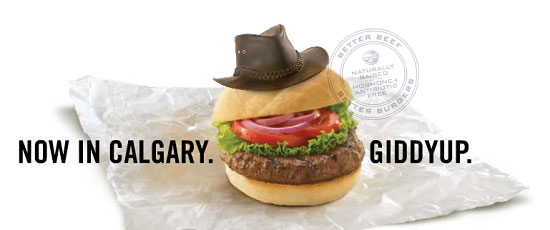 We at Jump have always been proud of the success of our clients' brands, which is why we are extremely pleased to announce to the good people of Calgary the opening of the very first South St. Burger Co. in Alberta. Not only is it the first South St. to be opened outside of Ontario, it is also the first franchised location, first mall location, and the 10th South St. restaurant in the chain.
In keeping with the South St. mandate to serve food that is "best in class", their 1/3 lb burgers are cooked from fresh patties made from 100 per cent pure, hormone and antibiotic-free, naturally raised beef from Calgary's own Spring Creek Ranch.
The newest member of the South St. family makes its home at the CrossIron Mills Shopping Centre, beside the Bass Pro Shops Outdoor World store. Come on Calgary…get out and Rethink Your Burger!