Packaging Design Services
If you have a product that is being sold in the marketplace, you need packaging design. Whether your packaging is a label attached to your product, a box to put it in, or a bottle to contain it, your packaging is what separates your product from all of the others on the shelf.
Consumers are inundated with packaging in every environment, and your ability to differentiate your product from others on shelf is crucial. At the same time, remaining true to your brand attributes will both elevate your brand perception and increase sales over the long term.
Contact Jump to find out how our packaging design solutions can increase your brand awareness and generate increased sales for your company.
our latest packaging design project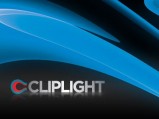 Cliplight
Jump refreshes the Cliplight brand with bold, vibrant packaging Cliplight Manufacturing has led the industry for more than 35 years with their line of internationally …